 Towards the end of last week, U.S. Rep. Stephanie Murphy, D-Fla., who was named to the influential U.S. House Ways and Means Committee, announced she was taking a seat on both the House Trade and the Worker and Family Support Subcommittees.
With her new assignments in place, Murphy said she planned to help her Central Florida district.
"During my time at the Pentagon, I had the chance to negotiate critical bilateral security agreements, and I will use that expertise – along with my experience in the private sector – to focus on jobs, security, and opportunity for all Americans," said Murphy. "As a member of these key subcommittees, I'll work with both Democrats and Republicans to promote smart trade policies that help Central Florida families, create more pathways to the middle class, open more markets for our farmers and businesses, and build a stronger, more prosperous nation."
Murphy said she would use her perch on the Trade Subcommittee to help build economic bridges with other nations and warned about grumblings from the White House about the possibility of trade wars.
"Florida is a major hub of international trade and tourism, and so we must continue to have strong relationships around the world that help our region thrive. Trade wars threaten our economic stability. I will urge Congress to use its oversight role to hold this administration accountable for its trade policies so that we can support working families, businesses, and farmers in Florida," said Murphy.
The Worker and Family Support Subcommittee, noted the congresswoman's office "has jurisdiction over a range of critical safety-net initiatives for workers, children, and families, including the federal-state unemployment insurance program, the Temporary Assistance for Needy Families (TANF) program, the Supplemental Security Income program (SSI), child care programs, among others."
Kevin Derby can be reached at Kevin.Derby@floridadaily.com.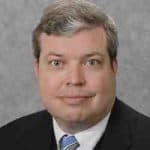 Latest posts by Kevin Derby
(see all)