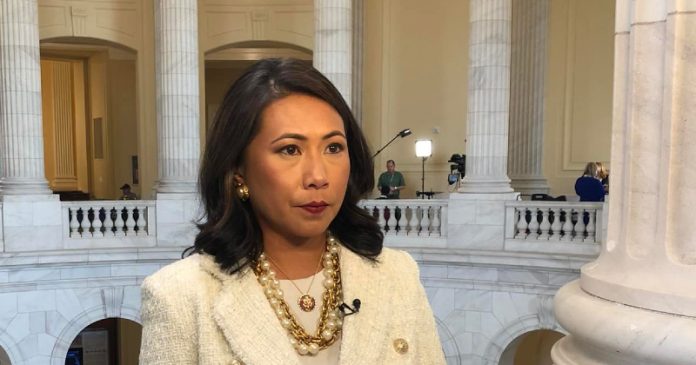 U.S. Rep. Stephanie Murphy, D-Fla., is taking a wait and see approach when it comes to impeaching President Donald Trump.
The second term congresswoman spent some time this week volunteering at Feeding Children Everywhere, a Longwood non-profit that provides meals for families over the holidays and she spoke with Florida Daily about what she has seen so far in the impeachment process.
"The president should be held to the highest standards of moral and legal conduct. While I've had a lot of concerns with the way that this president comports himself, I think when the whistleblower report came out indicating that he had leveraged U.S. taxpayer dollars, military aid for his own political gain, that was incredibly problematic," Murphy told Florida Daily.
After the first round of hearings in front of the U.S. House Intelligence Committee, Murphy said she believes there has been some kind of quid pro quo in his dealings with Ukraine.
"The hearings have corroborated this information, and I think we will need to continue to move forward getting all of the information available in search of truth, transparency, and accountability," she said.
Asked if that's enough to start the impeachment process,  Murphy refuses to commit. Instead, she is taking a wait and see approach.
"I would have to take a look at all the information and see what the articles of impeachment said," she told Florida Daily when asked directly if she would vote in favor of impeachment if the vote were held today.
One of the big reasons Murphy won't commit to impeachment yet is the number of potential issues that could be out there.
"I think we really need to take a close look at all of the information and get all of the facts out. I do find that in addition to the actual act that the president committed, the administration's sort of slow-rolling this process and obstructing justice by not responding to congressional subpoenas is also very troubling," she said.
The next stop for impeachment will be the U.S. House Judiciary Committee on December 4. While there has been lots of speculation about how impeachment will impact next year's elections, so far, Murphy said she is focused on other matters.
"My commitment is to defending the Constitution, and doing what I have taken an oath to do irrespective of what the political consequences are," Murphy said.
Murphy has drawn four Republican opponents so far, none of whom have ever held political office.
Reach Mike Synan at mike.synan@floridadaily.com.
Latest posts by MIKE SYNAN
(see all)