After Election Day, Stephanie Murphy can feel far more secure about her future in Congress.
Murphy offered one of the few bright spots for Florida Democrats in 2016 when she upset longtime Republican Congressman John Mica. Since then, she has tried to claim the middle, often showcasing her work on defense matters and small business issues.
Republicans hoped to hold Murphy to a single term but she presented a tough target, especially as she focused on her district and proved herself to be a capable fundraiser. Her efforts paid off on Election Day, utterly routing Republican Mike Miller, beating him by more than 15 percent in what was considered a swing district.
Murphy increasingly looks like a good fit for the district which covers all of Seminole County and the northern part of Orange County, including Winter Park, parts of Orlando and the University of Central Florida (UCF) and it showed on Election Day. Miller was not a bad candidate by any means but he simply could not hang with Murphy and had problems with fundraising, especially as Republicans were more focused on keeping their incumbents in office.
Now the question is where Murphy goes as she enters her second term with Democrats taking control of the House. With her background working at the Pentagon under President George W. Bush, Murphy is a natural fit on the House Armed Services Committee and as a co-chair of the Democratic National Security Task Force. She also sits on the Small Business Committee, not a bad spot for a leader of the Blue Dog Coalition.
Murphy will have a choice to make in the days to come on whether to support Nancy Pelosi as speaker of the House. Pelosi came to Orlando last month but, despite Miller's claims to the contrary, did not campaign for Murphy when she was there. For her part, Murphy has joined other members of the Problem Solvers Caucus in saying they will oppose any candidate for speaker who doesn't support a host of rules changes they labeled "Break the Gridlock."
After her big win, Murphy has a lot more room to maneuver as she begins her second term. After coming out of nowhere to beat Mica, the National Republican Congressional Committee (NRCC) made Murphy their top incumbent to take down in Florida but failed miserably. For the moment, the NRCC will focus on other targets. In the meantime, Murphy is increasingly secure despite representing what should be a swing district–but increasingly looks like pretty blue.
Kevin Derby can be reached at Kevin.Derby@floridadaily.com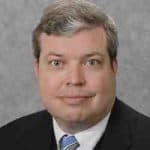 Latest posts by Kevin Derby
(see all)