 With Congress currently mulling over a COVID-19 relief package before it adjourns, U.S. Rep. Stephanie Murphy, D-Fla., is trying to get a bill she is backing included in the final legislation.
At the end of last month, with Murphy's support, U.S. Rep. Jamie Herrera Butler, R-Wash., introduced the "Relief for Working Families Act," a bill to "ensure certain unemployed workers are not held financially responsible for mistakes made by states like Florida in the distribution of unemployment benefits" and "would prevent workers who received an overpayment of federal Pandemic Unemployment Assistance (PUA) benefits….from being required to repay those benefits if the worker was not at fault for the overpayment and if repayment would cause severe economic hardship for the worker."
Murphy's office insisted the bill would help clear up a current problem.
"Under current law, states like Florida are required to seek repayment of overpaid benefits, which many struggling workers did not know were overpayments and have already spent to buy food, pay their rent or mortgage, or meet other basic needs," Murphy's office noted.
Murphy weighed in on her efforts on Friday.
"Florida's unemployment system failed workers when they needed help the most, resulting in non-payment of benefits, under-payments, delayed payments and—in some cases—overpayments," Murphy said. "Florida workers didn't cause this mess, and they shouldn't be punished for Tallahassee's indifference and incompetence. Requiring workers to pay for the mistakes of our state government only adds insult to injury, and my bipartisan bill will stop this injustice."
"Washington's Employment Security Department should not be further burdening struggling workers because of its mistakes. Until it can develop a system to more accurately administer unemployment benefits, we should give ESD the tools to provide relief to folks struggling to put food on the table," Herrera Beutler said. "I'm introducing legislation that ensures individuals are not held accountable for states' mismanagement of jobless benefits, but that preserves states' abilities to crack down on scams and seek repayment of truly fraudulent claims."
Herrera Butler's bill is currently before the U.S. House Ways and Means Committee. So far, Murphy is the only cosponsor and there is no companion measure over in the U.S. Senate.
Reach Kevin Derby at kevin.derby@floridadaily.com.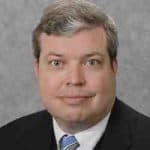 Latest posts by Kevin Derby
(see all)