This week, U.S. Rep. Stephanie Murphy, D-Fla., showcased her resolution having the U.S. Postal Service (USPS) continue door delivery for both homes and businesses.
Murphy introduced her resolution at the end of last week with U.S. Rep. David Joyce, R-Ohio, as the main cosponsor. More than 35 other members are backing it including U.S. Reps. Val Demings, D-Fla., Ted Deutch, D-Fla., Mario Diaz-Balart, R-Fla., and Alcee Hastings, D-Fla.
"Over 36 million USPS customers receive their mail directly to their door, and a recent report found that over 99 percent of these customers prefer door delivery to cluster boxes that serve multiple addresses," the congresswoman's office noted. "In the past, there have been efforts to cut door delivery service in some neighborhoods by creating cluster boxes that would serve multiple addresses. However, a 2016 study by the USPS Office of Inspector General (OIG) concluded that 67 percent of individuals and 80 percent of businesses would rather pay the highest price in their survey, $18, than eliminate service at their door. Door delivery is also a critical service for thousands of small businesses that rely on the USPS."
"In communities around the country, door delivery has become a staple of American life. During this pandemic, many families have come to rely on the U.S. Postal Service for grocery and medication delivery, and voting information," said Murphy on Tuesday. "We should be making it easier for Americans—especially seniors and the disabled—to receive these critical items directly, rather than creating barriers that will prevent them from accessing them."
"The U.S. Postal Service has an important role to play during this pandemic, with many Americans and small businesses relying on its services to receive essential goods, get critical medications, pay bills, and serve customers," said Joyce. "With the pandemic already impacting timely mail delivery across the country, we must preserve door delivery for the individuals and businesses who expect and rely on it."
The resolution was sent to the U.S. House Oversight and Reform Committee.
Reach Kevin Derby at kevin.derby@floridadaily.com.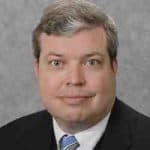 Latest posts by Kevin Derby
(see all)