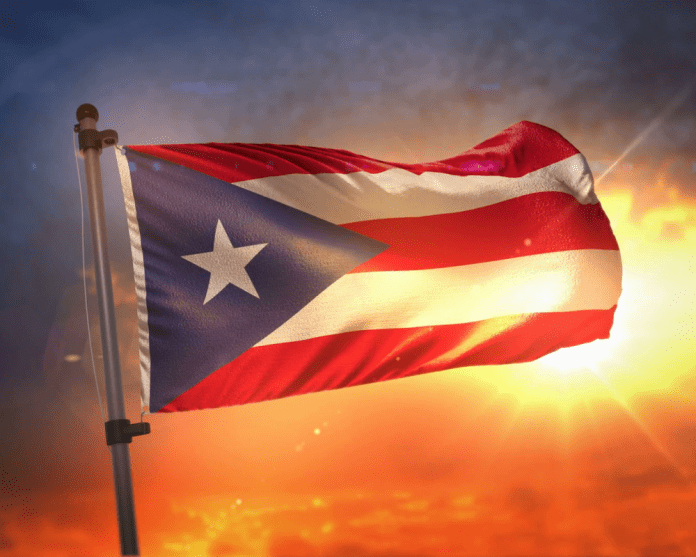 U.S. Rep. Stephanie Murphy, D-Fla., threw her support to a bill that would make Puerto Rico the 51st state.
The "Puerto Rico Admission Act" would make the territory a state beginning in 2025 and was authored by U.S. Rep. Jenniffer Gonzalez-Colón, NPP-PR, who is affiliated with the Republicans.
More than 35 members of the U.S. House including  22 Republicans and 14 Democrats–are lining up behind the proposal and U.S. Rep. Darren Soto, D-Fla., was the first co-sponsor.
On Wednesday, Murphy gave a speech on the floor of the House of Representatives asking for support for this legislation.
"My Central Florida district is home to more Puerto Ricans than nearly any other congressional district," said Murphy.  "I care deeply about Puerto Rico because my constituents care deeply about Puerto Rico.  But every Member of Congress should care about Puerto Rico because island residents are our fellow citizens.  We are part of the same American family and we should have each other's backs."
Murphy's office released a statement insisting ng the island territory deserves to be the 51st star, and took a shot at her colleagues.
"The hard truth is that Puerto Rico's lack of political power allows Washington to treat Puerto Rico like an afterthought, as the federal government's inadequate preparation for and response to Hurricane Maria made crystal clear," Murphy's office noted.
Gonzalez-Colón's legislation would create a series of measures in advance of statehood for Puerto Rico. First, a plebiscite would have to be held in accordance with the Consolidated Appropriations Act of 2014 where voters on the island would case votes on whether or not to be a state. If that measure passed, the bill calls for Puerto Rico to be granted full voting status for the 2024 election, before joining as a state  on January 3, 2025.
The bill would also repeal all laws in Puerto Rico that apply only to the island as a U.S.territory. something Murphy emphasized on the House floor.
"Its residents are treated unequally under key federal laws," Murphy said. "This impairs economic progress and quality of life, spurring migration to the mainland. In addition, even though Puerto Ricans serve in the military with distinction, they cannot vote for their president and commander-in-chief, have no senators, and have one non-voting delegate in the House."
Murphy's office says these disparities in laws are one of the reasons, along with Hurricane Maria, causing a mass migration from the island to the U.S. mainland. In 2017, Puerto Rican voters did supported becoming a state, but the turnout for that vote was just 23 percent because several groups that want to maintain the status quo boycotted the election.
Reach Mike Synan at Mike.Synan@floridadaily.com.
Latest posts by MIKE SYNAN
(see all)