U.S. Rep. Stephanie Murphy, D-Fla., the leader of the moderate Blue Dog Caucus, is pushing for Congress to gradually raise the minimum wage.
Last week, Murphy, who was named to the powerful U.S. House Ways and Means Committee last week, unveiled the "Raise the Wage Act" which "would raise the federal minimum wage to $15.00 an hour over the next six years, through 2024."
Murphy and her office insisted raising the minimum wage would benefit Central Florida.
"This would particularly benefit families in the Orlando area, which has both a relatively high cost of living and the lowest median income of the 50 largest metropolitan areas in the country. According to calculations by MIT economists, the State of Florida's minimum wage of $8.46 an hour—although higher than the federal minimum wage—is not a 'living wage.' This means the amount is not sufficient for workers in Orange or Seminole counties to support their families," Murphy's office noted.
Murphy weighed in on Wednesday, making the case for her proposal.
"Over the last decade, most working families have seen an increase in the cost of almost everything they need, yet their wages have barely moved," said Murphy. "No person who has the dignity of a full-time job should face the indignity of not being able to provide for themselves and their loved ones. This bill will finally give hardworking families in central Florida a much-needed raise—putting more money in their pockets to spend at small businesses and helping to grow our economy for everyone."
Murphy was first elected to Congress in 2016 when she upset longtime U.S. Rep. John Mica, R-Fla. Despite being a top target for the GOP in November, she easily defeated state Rep. Mike Miller, R-Orlando.
Kevin Derby can be reached at Kevin.Derby@floridadaily.com.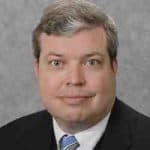 Latest posts by Kevin Derby
(see all)