U.S. Rep. Stephanie Murphy, D-Fla., will continue to lead the Blue Dog Caucus, an 18-member group that stresses "fiscal responsibility, a strong national defense and a pragmatic approach to governance."
Murphy announced she will serve as co-chair of administration while U.S. Rep. Ed Case, D-Hi., will stay in charge of policy and U.S. Rep. Tom O'Halleran, D-Ariz., remains in charge of communications.
"I am grateful for the opportunity to again lead this principled and pragmatic group of House Democrats," said Murphy on Tuesday. "As our government navigates this unprecedented health and economic crisis, Blue Dogs will continue to reach across the aisle to find common ground and improve the lives of Americans. In this new Congress, our coalition remains committed to pursuing bipartisan cooperation, being fiscally responsible, and protecting our national security. We look forward to being constructive allies in the fight to secure our children's future and ensure our country emerges from this moment stronger than before."
Earlier in the week, Murphy insisted she will pursue bipartisan policies during her third term IN Congress.
"Since taking office in 2017, my priority has been to listen to my constituents, to deliver results for my community, and to put people above politics. Excessive partisanship and polarization in Congress have hurt the American people, especially during this pandemic, which is why I'll keep working across party lines to help Florida," said Murphy. "It's an honor to have been given the opportunity to serve Central Florida for the next two years, and I'll continue to do everything I can to earn the trust that my constituents have placed in me."
In the meantime, the National Republican Congressional Committee (NRCC) took aim at Murphy after she backed keeping U.S. House Speaker Nancy Pelosi, D-Calif., in charge of the House.
"Stephanie Murphy just voted for Nancy Pelosi for speaker of the House ensuring another two years of the socialist agenda that cost Democrats seats in 2020 Murphy's first vote of the 117th Congress shows Florida voters she can't be trusted to do what's best for them and instead wants the same job-killing left-wing policies House Democrats have embraced," noted Camille Gallo, a spokeswoman for the NRCC, on Sunday. Gallo added that Murphy voted with Pelosi 95 percent of the time.
While Murphy will be impacted by redistricting in 2022, she has won impressively in her last two outings. Despite holding a swing seat and being targeted by the NRCC, Murphy beat then-state Rep. Mike Miller 58 percent to 42 percent in 2018. In November, Murphy defeated Leo Valentin 55 percent to 43 percent.
First elected to Congress in 2016 when she upset longtime U.S. Rep. John Mica, R-Fla., Murphy has tried to claim the center on Capitol Hill and her work on the U.S. House Armed Services and the Small Business Committees helped her on that front. So has her caucus memberships including helping lead the Democratic National Security Task Force, the Blue Dog Coalition and the Future Forum. Murphy is also a member of the New Democrat Coalition and the Problem Solvers Caucus which needled Pelosi as she tried to regain the gavel two years ago but eventually backed her after getting a few concessions. Murphy worked in the Defense Department under President George W. Bush.
Reach Kevin Derby at kevin.derby@floridadaily.com.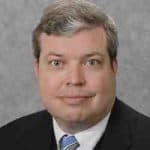 Latest posts by Kevin Derby
(see all)