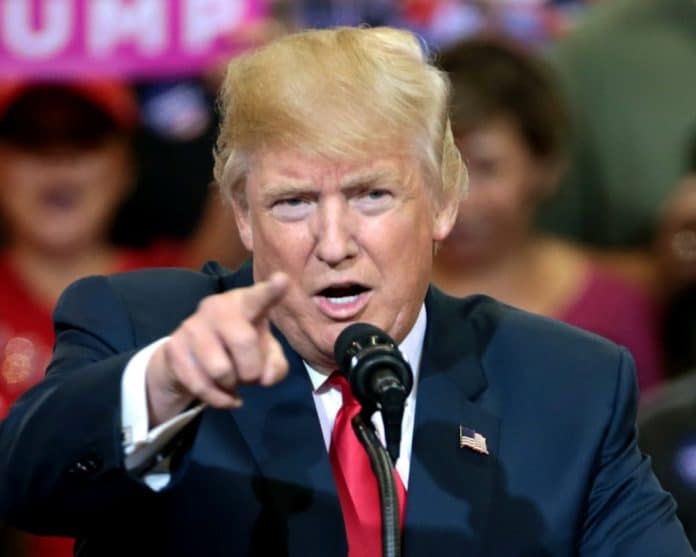 Despite the best efforts of the mainstream media and establishment RINOs, President Donald Trump's primary endorsement record in 2022 is stronger than ever before. With his support, many effective "America First" candidates line up for a solid and consequential Republican majority of patriotic populists that could make all the difference looking toward 2024.
Although there have been a small handful of setbacks in certain primary races, President Trump's record is still much stronger than any other political figure in America today, with a 94 percent win rate among his endorsements in primary contests. With over 140 successful primary endorsements this year alone, some of the most important races have been decided entirely on Trump's selection.
Nowhere is the popular former president's influence more directly felt than in the races for the United States Senate. In every key Senate primary thus far, Trump's chosen candidate has emerged victorious, even when such candidates were early underdogs.
For example, in North Carolina, Congressman Ted Budd was down by double digits against former Gov. Pat McCrory for the longest time after announcing his candidacy. But with Trump's endorsement, Budd turned the race completely around and won the primary decisively.
In Ohio, author and venture capitalist J.D. Vance was polling as low as third or fourth place in a crowded field of five major candidates, prior to Trump announcing his endorsement. After earning the president's support, Vance soared into first place and won the nomination in a landslide.
In Pennsylvania, Dr. Mehmet Oz was the target of frequent attacks by his Republican rivals in a coordinated smear campaign to stop him from winning the nomination. But Trump's support ultimately carried him across the finish line in a very tight race.
Other candidates have won their primaries by landslide margins with Trump's support, including Adam Laxalt in Nevada, Herschel Walker in Georgia, and Katie Britt in Alabama, among others. But the pattern is unmistakable: Candidates for the U.S. Senate who earn Trump's endorsement are overwhelmingly favored to win their nomination.
In June, Trump made his latest pick for a crucial U.S. Senate seat: In Arizona, one of the races that will ultimately decide control of the upper chamber, the president has endorsed author and businessman Blake Masters. Despite the primary field in Arizona once having been far more competitive, Masters has taken off with a much more sizable lead after receiving the former president's support. As his opponents collapse in the polls and lose key endorsements, the list of major America First players who have come out in support of Masters only grows larger.
Although Trump has also made crucial endorsements in House and gubernatorial elections, the Senate races remain the most important battlefield by far. Winning back control of the narrowly divided chamber is not only key to blocking the left's agenda from passing any further, but stacking the new Republican majority with solid America First senators will guarantee that the new Senate is much more closely aligned with Trump's agenda than with the desires of the establishment GOP. This transformation would more than enable a second Trump administration to achieve aggressive America First goals.
Steve Cortes is a former adviser to President Trump. This piece originally ran at RealClearPolitics.
Latest posts by Guest Columnist
(see all)