This week, the U.S. House overwhelmingly passed a proposal classifying lynching as a federal hate crime though congressman from the Sunshine State voted against the measure.
On Wednesday, the House passed U.S. Rep. Bobby Rush's, D-Ill., "Emmett Till Antilynching Act" on a 410-4 vote.
"Lynching is and has always been a hate crime. It's past time that the federal code reflects the horrors that historically were inflicted on the African-American community," said U.S. Rep. Charlie Crist, D-Fla., in support of the proposal. "Dr. Martin Luther King Jr. said, 'the time is always right to do what is right.' Today I commend the 'People's House' for doing what's right, and urge the Senate and president to take action."
U.S. Rep. Ted Yoho, R-Fla., was one of the four votes against the proposal as the North Florida Republican stressed his opposition to lynching but also insisted the bill was federal "overreach." U.S. Rep. Justin Amash, I-Mich., U.S. Rep. Louie Gohmert, R-Tex., and U.S. Rep. Thomas Massie, R-Ky., also voted against the proposal.
"The horrific act of lynching is something I have and always will condemn," Yoho said after the vote. "Any person perpetrating this crime should receive the harshest penalty under the law. However, this bill today is an overreach of the federal government and encroaches on the principles of federalism. Hate crimes fall under the jurisdiction of states, which has led to 46 states producing various hate crime statutes. In my home state of Florida, these crimes are already under state government jurisdiction and are punishable up to death. "
Yoho is retiring from Congress after four terms, fulfilling a campaign pledge he made when he first ran for office in the 2012 election cycle.
Despite cosponsoring the bill, U.S. Rep. Al Lawson, D-Fla., and U.S. Rep. Frederica Wilson, D-Fla., did not vote on the measure. U.S. Rep. Francis Rooney, R-Fla., also did not vote.
Reach Kevin Derby at kevin.derby@floridadaily.com.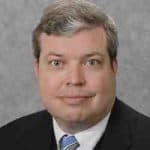 Latest posts by Kevin Derby
(see all)