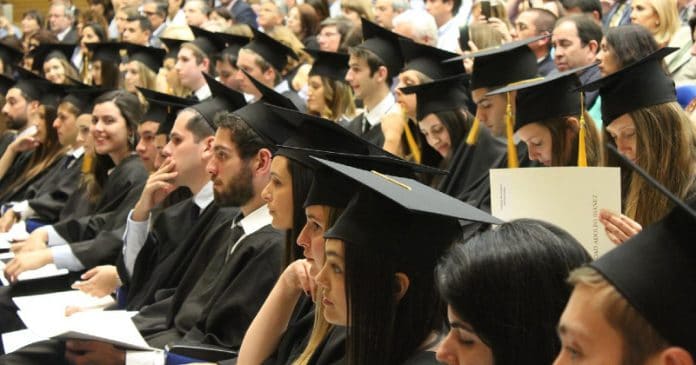 A survey of 1,865 students ready to attend college, from the Art & Science Group consulting firm, found that 25 percent of them rely on their political views when it comes to where they might attend college.
The survey found that many students refuse to consider going to schools in cities and states which oppose their politics.
The poll shows 31 percent of liberal students and 28 percent of conservative students will rule out attending colleges based on the politics of where those schools are located. Only 22 percent of moderates feel that way.
The Art & Science Group stressed the survey shows a growing number of students are choosing where to live and study based on the state's politics. .Liberal students are writing off attending a college in some states for being too conservative on issues including racial equality, LGBTQ+ laws and poor gun control.
According to the survey, abortion also plays a role in how some liberal students choose their college, often refusing to go to school in states where pro-life legislation is being pushed.A recent Gallup survey found that 72 percent of college students say that state laws on abortion were a factor on where they decided to attend college.
On the other side of the aisle, many conservative students say they ruled out going to college in states they consider "too Democratic." These students said they would not attend a college in a state they viewed as being too liberal on LGBTQ laws, abortion and freedom of speech.
Liberals say they won't attend college was Alabama, Florida, Louisiana, Texas, Arkansas, Georgia, Idaho, Iowa, Kentucky, Mississippi, Nebraska, South Carolina and Utah. The top states conservative students said they would not move to or go to school in were California and New York.
The survey noted that in past decades, most college students ignored politics and would just go to a college in their home state. But that's changed with 32 percent of students acknowledging they are avoiding going to college in their own home states.