 With Memorial Day having kicked off summer, Floridians are paying less at the pump with gas prices dropping four cents in the past week.
AAA released a report on Tuesday showing the average gallon of gas in Florida cost $2.60 on Sunday, the lowest in two months and considerably under the national average of $2.83 a gallon.
"The average price in Florida declined for the 24th consecutive day on Monday, for a total discount of 19 cents," AAA noted. "Monday's average price of $2.60 per gallon is four cents less than a week ago, 12 cents less than last month, and 31 cents less than this time last year."
Mark Jenkins, a spokesman for AAA and the Auto Club Group, offered some of the reasons why Florida drivers were paying less for gas.
"Gas prices took an early summer slide, due to growing domestic fuel supplies and the ongoing trade war between the U.S. and China," Jenkins said on Monday. "Both factors forced oil prices to their lowest level in two months. As we begin the summer driving season, Florida drivers are saving a little more than $4.50 compared to last year, when filling an average size tank of gas."
The West Palm Beach-Boca Raton market had the most expensive gas in the state at $2.71 a gallon followed by Panama City at $2.70 a gallon and Miami at $2.69 a gallon. The Tampa-St. Petersburg-Clearwater area had the least expensive gas in the state at $2.52 a gallon followed by  Orlando and the Melbourne-Titusville market which both saw gas averaging $2.53 a gallon.
Earlier this month, AAA released a study showing Orlando was the top Memorial Day travel destination for Americans. The study also found 2.3 million Floridians planned to travel over the Memorial Day weekend.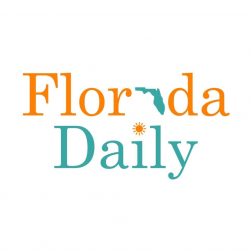 Latest posts by Florida Daily
(see all)