 Down in the polls against Tallahassee Mayor Andrew Gillum, former U.S. Rep. Ron DeSantis, R-Fla., turned to Susie Wiles to chair his campaign for governor.
Based out of Jacksonville and currently with Ballard Partners, Wiles, the daughter of legendary NFL player and commentator Pat Summerall, is a well known figure in Florida Republican circles, leading Rick Scott's successful campaign to be governor in 2010 and helping Donald Trump carry the Sunshine State in the presidential primary and in the general election in 2016. She also was on former Gov. Jon Huntsman's, R-Utah, team when he ran for the Republican presidential nomination in 2012.
"I'm excited to have Susie join our team as campaign chairman. She has the knowledge, expertise and acumen to carry our message to voters all across Florida. With her winning record, Susie is the ideal person to lead our campaign efforts and help us secure a big victory come November," DeSantis said on Wednesday night.
"Florida's future depends on building upon the successes of our state's outstanding Republican leadership. Ron DeSantis is the only candidate who will lead Florida forward and help our state and its people realize their full potential. With so much at stake for our state in this election, I am honored to lead his campaign team, and look forward to working with Floridians everywhere to elect Ron as our next governor," said Wiles.
Brad Herold, a longtime GOP leader in Florida, remains DeSantis' campaign manager.
DeSantis is increasingly down in the polls. A survey from Quinnipiac University released on Wednesday showed Gillum leading 54 percent to 45 percent. Earlier in the week, a  NBC News/Marist poll had Gillum ahead 48 percent to 43 percent.
Kevin Derby can be reached at Kevin.Derby@floridadaily.com.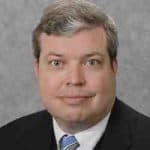 Latest posts by Kevin Derby
(see all)