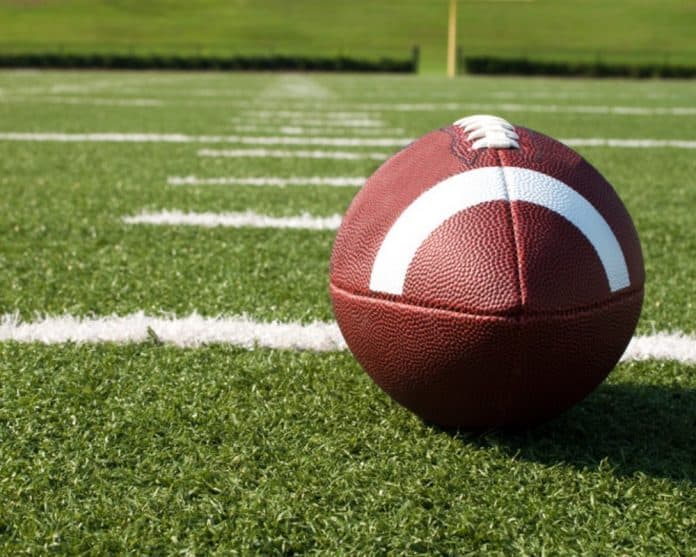 Fans are outraged over the college football polls. Who can blame them?
What does LSU have to do to win respect in the polls? Clemson is not number one after winning 21 straight games and the fans have had it with the SEC bias which puts Alabama in front of the Tigers. How can Georgia be ahead of Auburn? The Dawgs lost at home to an unranked three-loss team while Auburn lost at top 10 Florida.
Fans are increasingly coming to the realization that the Associated Press poll is poorly done and worthless. Anyone want to venture a guess as to why Notre Dame is the highest-ranked one-loss team? Why does Texas A&M appear on some ballots despite having three losses?
I simply can't accept this anymore. Just look below for real rankings based on actual results on the field, not on bogus eye tests and a quick watch of the highlight shows and reading Sunday's papers.
Last week I wrote about how things were improving at Florida State, especially on the defensive side of the ball. Bringing in former USF Head Coach Jim Leavitt as a defensive consultant has made a positive impact on the Seminoles. Still, as Saturday's loss to Clemson showed, FSU has along way to go. Clemson beat their tails up and down the field with their second team basically playing the Noles evenly.
"I thought our guys fought until the end. I was pleased to see that," FSU Coach Willie Taggart said after the game. "Our guys kept fighting and kept trying to make plays and that is what you want to see out of your football team. Just keep fighting."
Bad news coach. Those successes Florida State had late in the game were against Clemson's third-string defense. Even Clemon's walk-ons got into the game.
FSU is light years away from where a program of its status should be. If Clemson Coach Dabo Swinney is correct that FSU has the most talent of any team the Tigers have seen to date, guess where the blame lies for the Seminoles' continued problems.
Back to what should and should not be. LSU deserves to lead the polls with wins over Texas and Florida. They also punished any inferior team just like they were supposed to. They're second in the country in total offense, a major change from the boring offenses of the past five years.
After LSU, who has the next best win or pair of wins? Oklahoma might be the answer with a win over Texas. Wisconsin though has beaten Michigan and Michigan State. This week, give the edge to the Sooners since Michigan State has now fallen off the map with crushing losses.
Remember how terrible it was for Clemson to only beat North Carolina by 1 point and how the Tigers should drop in the rankings because of it? That UNC team beat South Carolina in week one–and the Gamecocks just went into Athens and upset Georgia. I know, I know. You cannot use transitive properties in College Football but rank accordingly. You cannot penalize Clemson for winning and give Georgia a pass for losing.
Top 25 For the Week Beginning October 13th
1. LSU (6-0) Next up: at badly fading Mississippi State.
2. Oklahoma (6-0) The rest of the Sooners' schedule is not good but Texas win means a lot.
3. Wisconsin (6-0) Is this the best defense in the country?
4. Alabama (6-0) Moved up because win at South Carolina is now better.
5. Ohio State (6-0) Are their wins over Cincinnati and Michigan State better than Clemson's wins?
6. Clemson (6-0) Wins for them look almost exactly equal to those Ohio State has.
7. Penn State (6-0) Best win is at Iowa. Not sure how good that is.
8. Florida (6-1) Here due to their head to head win over Auburn.
8. Auburn (5-1) Only team to beat Oregon and their only loss at Florida.
9. Baylor (6-0) Winning close still counts.
10. Boise State (6-0) FSU win takes a hit. They did beat a bowl-bound Hawaii this week.
11. Oregon (5-1) Only loss was a last-second one to Auburn.
12. Minnesota (6-0) Routed Nebraska who used UCF transfer Noah Vedral at QB.
13. Georgia (5-1) This is what happens when you are not ready at noon every week.
14. Appalachian State (5-0) Was not impressed this week with the way they played at Louisiana.
15. Notre Dame (5-1) UVA losing at Miami hurts their cause but the Irish get Michigan this week.
16. SMU (6-0) Conference USA's best shot at Cotton Bowl.
17. Arizona State (5-1) Pretty even with Michigan in terms of wins.
18. Michigan (5-1) Another chance to prove themselves with Notre Dame this week.
19. Cincinnati (5-1) Blown out by Ohio State but have beaten UCF and UCLA.
20. Utah (5-1) Other polls have them higher but their wins are not that great.
21. Missouri (5-1) Five straight wins after opening loss at very average Wyoming.
22. Texas (4-2) Only losses are to top two teams.
23. Wake Forest (5-1) After several close wins, the Deacons lost a heartbreaker at Louisville.
24. Iowa (4-2) Put up great effort, but not enough against Penn State.
25. Temple (5-1) Power 5 wins over Maryland and GT but the one loss was at Buffalo, a terrible team.
Reach Mike Synan at mike.synan@floridadaily.com.
Latest posts by MIKE SYNAN
(see all)