Tag: afghanistan withdrawal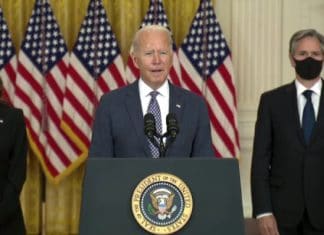 U.S. Rep. Byron Donalds, R-Fla., called for President Joe Biden to resign on Monday. "President Joseph R. Biden has abdicated his responsibility and duties entrusted to him as president of the United States. This blatant...
In a speech on the Senate floor, U.S. Sen. Marco Rubio, R-Fla., who sits on the Senate Foreign Relations Committee, discussed the continuing threats faced by the United States from terrorist groups operating in Syria and Afghanistan, and on the risks that a hasty withdrawal of American forces from either country poses to our hard-won gains and the security of the United States and our allies.