Tag: asia reassurance initiative act
In their letter, the senators expressed their strong support for India's decision to formally invite Australia to participate in the annual Malabar naval exercise. The letter also expresses support for increased coordination among Quad members on non-security issues including humanitarian assistance, vaccine development, and infrastructure investment in the Indo-Pacific region.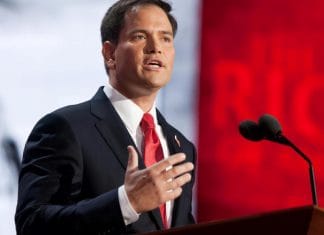 U.S. Sen. Marco Rubio, R-Fla., who sits on the U.S. Senate Foreign Relations Committee, is calling on President Donald Trump to create a task force to deal with Chinese propaganda over the coronavirus outbreak.