Tag: campaign for tobacco free kids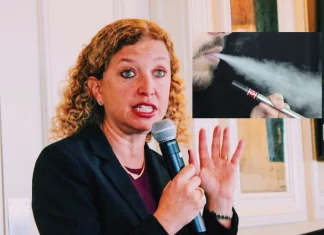 Last week, U.S. Rep. Debbie Wasserman Schultz, D-Fla., paired up with U.S. Sen. Richard Blumenthal, D-Conn., in bringing out a proposal "to address the tobacco epidemic harming millions of teens across the country." They introduced...
The FDA has permitted many of these flavored products – which have proven to be highly addictive and attractive to children – to remain on the market pending FDA review. In the letter, the lawmakers specifically call on FDA to remove from the market all flavored e-cigarettes that are currently under FDA review, to deny applications for any flavored e-cigarettes and other flavored tobacco products, and to deny issuing a marketing order for any e-cigarette that poses an increased risk of youth initiation or addiction.