Tag: Dominican Republic-Central America Free Trade Agreement
The bill, which "requires the United States Trade Representative (USTR) to review Nicaragua's compliance with CAFTA-DR (a free trade agreement between the United States and six Central American countries) within 60 days," has more than 15 co-sponsors.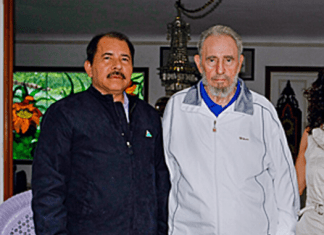 Last week, U.S. Sen. Marco Rubio, R-Fla., joined U.S. Sens. Jim Risch, R-Idaho, Patrick Leahy D-Vt., John Cornyn, R-Texas, Dick Durbin, D-Ill., Todd Young, R-Ind., and Bill Cassidy, R-La. in sending a letter to...