Tag: elementary and secondary school emergency relief
U.S. Sen. Marco Rubio, R-Fla., joined U.S. Sen. Marsha Blackburn, R-Tenn., this week to write to U.S. Education Sec. Miguel Cardona requesting a status update on school reopening dollars in light of reports that school officials are considering diverting funds that are intended to reopen schools to instead give teacher bonuses.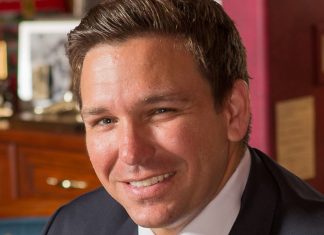 DeSantis brought out the "Civic Literacy Excellence Initiative" and is calling for $106 million from the Legislature to enact it. The governor wants to use funds from the Elementary and Secondary School Emergency Relief (ESSER) Fund included in the Coronavirus Response and Relief Supplemental Appropriation (CRRSA) Act.