Tag: florida council on the social status of black men and boys
Established in 2006 by the Florida Legislature, the Florida Council on the Social Status of Black Men and Boys studies conditions that negatively impact black males in Florida. Specifically, the Council focuses its efforts on reducing high school dropout rates, violent crime rates, and incarceration rates.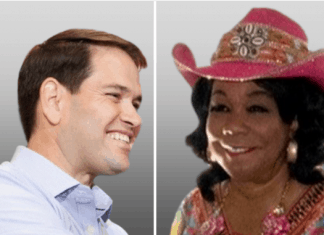 In July 2019, Rubio teamed up with U.S. Sen. Cory Booker, D-N.J., and U.S. Sen. Kamala Harris, D-Calif., on the proposal to create the commission which would be under the U.S. Commission on Civil Rights' Office and "would recommend policies to improve current government programs."  The new commission will have 19 members which "will include congressional lawmakers, executive branch appointees, issue experts, activists, and other stakeholders who will examine social disparities affecting black men and boys in America." The new commission will offer recommendations to Congress and the federal government.