Tag: florida public utilities company
On Tuesday, the Florida Public Service Commission (PSC) approved Settlement Agreements for Florida Public Utilities Company (FPUC) and for Florida City Gas (FCG) to implement savings from the "Tax Cuts and Jobs Act" championed by President Donald Trump and congressional Republicans last year.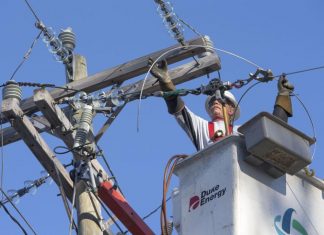 Duke will suspend monthly bills to 28,523 customers in Bay, Gulf, Franklin, and Wakulla Counties. FPUC will suspend monthly bills to approximately 13,000 customers in Jackson, Calhoun, and Liberty Counties.