Tag: florida timber industry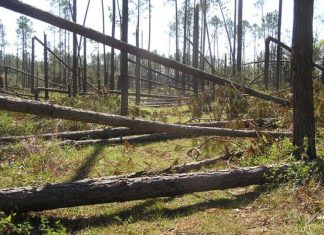 Gov. Ron DeSantis announced the funds would be coming to Florida to help the timber industry. According to Florida Agriculture Commissioner Nikki Fried, more than 550 million trees in Florida were damaged by the hurricane and the timber industry lost $1.3 billion due to it.  
On Tuesday, Rubio announced his support for U.S. Sen. Cindy Hyde-Smith's, R-Miss., "Forest Recovery Act" which creates a special rule for companies and individuals who lose uncut timber from natural disasters.