Tag: hong kong police force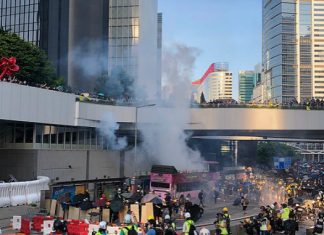 After visiting Hong Kong earlier in the month, last week, U.S. Sen. Rick Scott, R-Fla., threw his support behind a proposal to ban exporting crowd control equipment to the Hong Kong Police Force.
On Thursday, U.S. Sen. Marco Rubio, R-Fla., U.S. Sen. Ben Cardin, D-Mary., U.S. Rep. Jim McGovern, D-Mass., and U.S. Rep. Chris Smith, R-NJ. sent a letter to President Donald Trump to issue a statement condemning the Chinese Communist Party's efforts to undermine Hong Kong's autonomy and endanger U.S. residents in Hong Kong.