Tag: let america vote action fund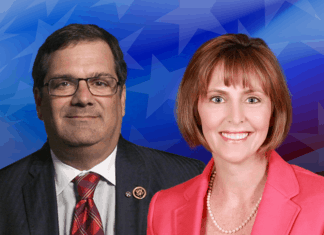 Castor brought out the "Honest Elections and Campaign, No Gain Act" (HEC NO) on Thursday. The bill will force "former lawmakers and others no longer seeking office to close their campaign accounts within two years, instead of living on as zombie campaigns." Bilirakis and U.S. Rep. Jamie Raskin, D-Mary., are co-sponsoring the proposal.
U.S. Rep. Ted Deutch, D-Fla., introduced the amendment at the start of the month with U.S. Reps. John Katko, R-NY, Jim McGovern, D-Mass., and Jamie Raskin, D-Mary., as the main backers. U.S. Rep. Val Demings, D-Fla., is also behind it.