Tag: piney point phosphate plant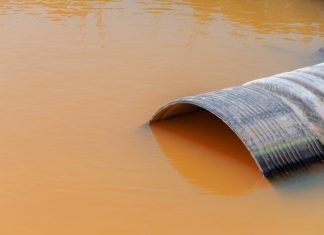 Over the Easter weekend, Gov. Ron DeSantis declared a state of emergency in Manatee County as Piney Point continues to leak and a collapse is expected to happen. More than 300 residents were ordered to evacuate the area.
DeSantis, Florida Department of Environmental Protection (DEP) Sec. Noah Valenstein and Florida Division of Emergency Management Director (FDEM) Jared Moskowitz were all in Manatee County on Sunday.