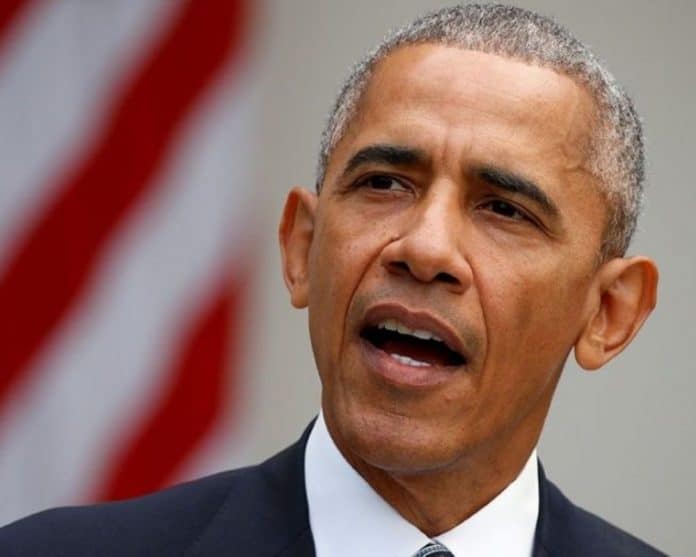 Former President Barack Obama is hitting the campaign trail on behalf of former Vice President Joe Biden, including plans to stop in Florida–and taking aim at President Donald Trump.
With early voting well under away in the Sunshine State, Obama is scheduled to stump for Biden in Miami on Saturday and is expected to hit other parts of Florida in the final days of the campaign. Obama also cut a new ad that is running across Florida. Trump held rallies in Florida on Friday while Vice President Mike Pence is scheduled to campaign in Lakeland and Tallahassee on Saturday.
Obama appeared on Biden's behalf in Philadelphia this week and came out swinging at Trump.
"I've sat in the Oval Office with both of the men who are running for president. And they are very different people. I explained that I never thought Donald Trump would embrace my vision or continue my policies but I did hope for the sake of the country that he might show some interest in taking the job seriously, but it hasn't happened. He hasn't shown any interest in doing the work or helping anybody but himself and his friends or treating the presidency like a reality show that he can use to get attention. And by the way, even then his TV ratings are down. So you know that upsets him," Obama said.
"But the thing is, this is not a reality show, this is reality. And the rest of us have had to live with the consequences of him proving himself incapable of taking the job seriously. At least 220,000 Americans have died. More than 100,000 small businesses have closed. Millions of jobs are gone. Our proud reputation around the world is in tatters. Presidents up for reelection usually ask if the country is better off than it was four years ago. I'll tell you one thing, four years ago you'd be tailgating here at the Lincoln instead of watching a speech from your cars. The only people truly better off than they were four years ago are the billionaires who got his tax cuts. Right now as we speak, Trump won't even extend relief to the millions of families who are having trouble paying the rent or putting food on the table because of this pandemic. But he's been doing all right by himself. As it turns out, this was just reported in the last 48 hours," Obama continued.
Of course, Trump has gone after Obama on multiple fronts over the years, from asking questions about where Obama was born to accusing his administration of spying on his campaign in 2016.
"I don't think Obama's smart," Trump told Bob Woodward, according to The Hill. "I think he's highly overrated. And I don't think he's a great speaker."
"Obama is campaigning for us. Every time he speaks, people come over to our side. He didn't even want to endorse Sleepy Joe. Did so long after primaries were over!" Trump insisted on Twitter on Thursday.
Obama's and Trump's attacks on each other aren't exactly unprecedented. For example, on July 4, 1863, former President Franklin Pierce offered a speech taking aim at the Lincoln administration's policies. Pierce's speech flopped, thanks in large part to the breaking news that the Army of the Potomac defeated Robert E. Lee's Confederate force the day before on the hills and ridges just south of Gettysburg, Pennsylvania. Theodore Roosevelt called Woodrow Wilson a "Byzantine logothete backed by flubdubs and mollycoddles." Ulysses S. Grant insisted fellow Republican James Garfield "possessed…the backbone of an angleworm." Having fired Chester A. Arthur as the collector of the port of New York, Rutherford B. Hayes slammed the "cowardice and infirmity of principle manifested" in having him as Garfield's running mate in 1880.
While some former presidents have remained on the political sidelines over the years, plenty of them have wandered back into the arena. In 1892, Grover Cleveland made the ultimate political comeback when he won a second term by defeating Benjamin Harrison who had beat him four years earlier. But most presidential comeback attempts simply are not that successful as the likes of Martin Van Buren, Millard Fillmore and even Teddy Roosevelt floundered when they made third-party presidential bids. Herbert Hoover hoped to be the Republican nominee in 1940 but was outmaneuvered at the GOP convention in Philadelphia by Wendell Willkie's supporters in Philadelphia. After four years out of the White House, mostly traveling the world, Grant sought a third term and lost out to Garfield in 1880. More recently, Gerald Ford came close to being old rival Ronald Reagan's running mate in 1980.
Of course, there have been a few presidents who had successes on the comeback trail. John Quincy Adams served as a congressman after being tossed out of the White House in 1828, becoming the leading anti-slavery voice in Congress. More than a decade and a half after bowing out of the 1844 presidential race, John Tyler played a leading role in the doomed peace efforts in the months before the Civil War and was elected to the Confederate House of Representatives in which he briefly served before his death in 1862. Less than a decade after missing being removed from office by a single vote in the Senate, former President Andrew Johnson was serving in that chamber for a few months before he died in 1875. Almost after being left in the dust when he ran for a second term in 1912, William Howard Taft was nominated and confirmed to serve as chief justice of the U.S. Supreme Court.
Still, Obama's role in the campaign is something Americans haven't seen since Hoover took the stump for Republicans after he was tossed out of the White House in 1932. Jimmy Carter might have dallied on the world stage and taken a few shots at George W. Bush's foreign policy but that was nothing like the attacks Obama made on Trump this week. Most ex-presidents simply throw a few generic jabs at their opponents while praising their party's nominee, the way Reagan did for George H.W. Bush at the GOP convention in Houston back in 1992.
Obama isn't following that example–and nobody expects Trump to when he leaves the White House, be that in early 2021 or early 2025. Whatever happens on Election Day, for the time being at least, America should be prepared for former presidents getting more active in the political arena.
Kevin Derby wrote this analysis. He can be reached at kevin.derby@floridadaily.com.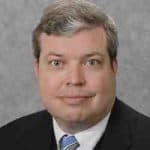 Latest posts by Kevin Derby
(see all)