Super Bowl-winning Coach Bruce Arians of the Tampa Bay Buccaneers and his wife, Christine, star in a public service announcement encouraging Floridians to support the state's Guardian ad Litem (GAL) Program by purchasing the GAL Foundation's new specialty license plates.
The 30-second spot opens Arians hoisting the Lombardi trophy to cheers and the question, "Well, Coach, now that you've won the Super Bowl, what are you going to do?"
"I'm going to…." he starts to reply, only to be cut off by his wife. "We're actually going to pre-order our GAL specialty plates," she says. "It's the best way to support the wonderful work of the Florida Guardian ad Litem Program, their volunteer advocates, and Florida's most vulnerable children."
GAL represents abused, abandoned and neglected children in the state's dependency courts. It does this with three-person teams, consisting of an attorney, a social worker and a volunteer. The Program has more than 10,000 volunteers statewide – and the Arians Family Foundation has long supported their efforts.
"I began working with Guardian ad Litem to help ensure that children who have been abused or neglected by their families receive the help they need," said Christine Arians, who worked for years as a family law attorney before establishing the Arians Family Foundation in 2013.
The GAL Program sought the specialty license plate to raise awareness of the challenges faced by abused children. State Sen. Aaron Bean, R-Fernandina Beach, and former state Rep. Jamie Grant sponsored the 2020 legislation creating the tag.
"It says 'Heartfelt Child Advocacy' on the plate, and that's what this is all about," Bean said. "These children are in the child welfare system through no fault of their own. They deserve all the help we can give."
GAL Executive Director Alan Abramowitz agreed, "This is for people who want to support children in foster care."
According to Sonia Valladares, the CEO of the Florida Guardian ad Litem Foundation, the Arians family support is a game-changer in terms of raising public awareness.
"Coach Arians is not just the winning Super Bowl coach," she said. "He and his wife are both great philanthropists. The family has lifted up every community where he's coached." She called the tag "a legacy for kids in Florida."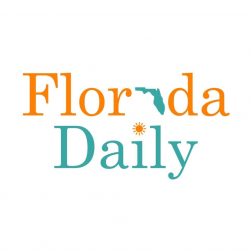 Latest posts by Florida Daily
(see all)
FEMA Announces Free Legal Help Available in Eight Florida Counties Hit by Hurricane Idalia

- September 30, 2023, 6:00 pm

Florida Leads the Nation in ALEC's New Rankings of State Education Freedom

- September 29, 2023, 6:00 pm

Marco Rubio: China's Influence Hits Wall Street, Hollywood, NBA, Academia, Local Governments

- September 29, 2023, 4:00 pm