Last week, U.S. Reps. Kathy Castor, D-Fla., and Charlie Crist, D-Fla., sent a letter to the U.S. Department of Justice's (DOJ) Environment and Natural Resources Division calling on the agency to immediately investigate Gopher Resource, a lead smelting plant located in the Bay Area.
The letter to the DOJ comes on the heels of in-depth investigative reporting done by the Tampa Bay Times in a multi-part exposé entitled "Poison" detailing the abhorrent conditions in which employees at Gopher Resource were forced to work.
The reporting by the Times alleges that Gopher Resource knowingly failed to protect its employees from lead exposure, exposing workers to lead levels hundreds of times higher than the federal limit and placing them at risk of serious health problems. Equally concerning are accusations that the company chose to shirk its responsibility to protect workers and instead placed the onus for safety on the workers themselves by rewarding employees who kept their blood-lead levels low and publicly humiliating and punishing those who did not.
"The horrible working conditions and negligence reported by the Tampa Bay Times would directly violate of federal labor rules and demands a full investigation," said Crist on Thursday. "No American worker should be forced to work in a facility as mentally, physically, and emotionally toxic as Gopher Resource has been described. Employees of the plant and their families deserve justice for the company's apparent failure to protect their most basic health and well-being."
"Workers and their families in Tampa appear to have been sacrificed for the corporate profits of the Gopher Resource lead smelting plant, and it's critical that we aid our neighbors and address their health impacts. I intend to do all in my power to bring accountability to those who are responsible. Lead poisoning and excessive lead exposure are very dangerous and cause severe health consequences, and Rep. Crist and I are urging the Department of Justice, OSHA and the EPA to swiftly open investigations into these conditions. It appears that regulators charged with ensuring that factories are safe for workers and our community failed dismally, and I'll continue to work until Gopher Resource employees are safe and anyone responsible held accountable," said Castor.
A copy of the letter to Acting Assistant Attorney General Jean Williams is below.
Dear Acting Assistant Attorney General Williams,
We write to you regarding extremely disturbing reports in the Tampa Bay Times of poisonous and dangerous conditions at Gopher Resource, a lead smelting plant located in Tampa, Florida. We urge the Department of Justice's Environment and Natural Resources Division to immediately open an investigation into the facility and alleged worker health and safety violations.
The Times report details horrific working conditions in which Gopher Resource employees were exposed to lead levels hundreds of times higher than the federal limit. As you are aware, federal rules limit worker exposure to an average of 50 micrograms of lead per cubic meter of air over an eight-hour shift. The Gopher Resource plant was routinely well above this limit; at one point, the reading at the Tampa facility was over 78,000, more than 1,500 times the allowable level.
The Times also obtained and analyzed blood tests for more than 500 Gopher employees between 2014 and 2018. Nearly every worker was exposed to enough lead to be at risk of serious health problems. Furthermore, these workers often took the lead-laced dust home with them, placing family members, including children, at risk of exposure. The Times was able to identify 16 children of Gopher employees who had lead in their blood, 13 of which had elevated blood-lead levels.
The Times also alleges that the physician Gopher Resource had on contract failed to inform employees when their blood-lead levels put them at risk for serious health conditions. In one instance, detailed in the Times report, the contracted physician cleared an employee for work despite a blood pressure reading of 207/136 and elevated protein levels in his urine, indicating likely kidney dysfunction. That same employee has suffered at least three strokes since 2016.
Even more disturbing, the Times report suggests that Gopher knew full well the hazards in their facility, but did nothing to protect the workers. According to the Times, Gopher installed a sophisticated ventilation system in 2012 that was supposed to capture the lead-laced dust. But according to interviews and internal studies from 2012, 2013 and 2017, that system did not work properly and Gopher failed to complete the necessary repairs. In addition, lead levels within the facility often well exceeded the protection capabilities of the respirators that Gopher provided to employees.
The Times report also alleges that not only did Gopher Resource fail to take action to address the hazardous conditions within the plant, but the company instead placed the onus for safety on the workers themselves. According to the Times, Gopher rewarded employees with bonuses who kept their blood-lead levels low, while punishing those who were unable to do so. This included placing new employees on six-month probationary periods and terminating those employees who were unable to control their blood-lead levels.
There are also reports that Gopher pitted employees against one another by allotting quarterly bonuses based on the average blood-lead level across all employees and publicly posting the names of workers with high lead levels inside breakrooms. Confrontations broke out between employees when one felt their bonus was in jeopardy. Perhaps most disturbing, the Times reports that some workers took drastic measures to keep their blood-lead levels low, including undergoing extreme medical procedures such as intravenous chelation theory to strip the lead from their blood.
These reports in the Times are chilling, especially considering the impacted workers are disproportionally immigrants, people of color, and veterans. According to the report, Gopher Resource pays well and employs individuals with prior felony records. While we appreciate the company's willingness to adequately compensate employees and provide a path for reentering society, the trade-off should not be putting a person's health at risk. It appears that Gopher may have taken advantage of its workers who did not have other options, while shirking the company's responsibility to keep them safe.
The Tampa Bay Times report makes it clear that Gopher Resource placed its employees at extreme risk and fostered not only a physically toxic work environment, but an emotionally toxic work environment as well. Given the severity of these allegations, and the life and death nature of the reports, we urge the Department of Justice's Environmental and Natural Resources Division to immediately launch an investigation into Gopher Resource in Tampa, Florida.
Thank you for your attention to this serious matter.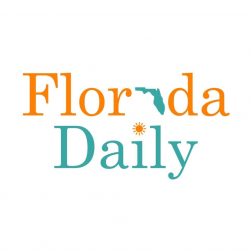 Latest posts by Florida Daily
(see all)