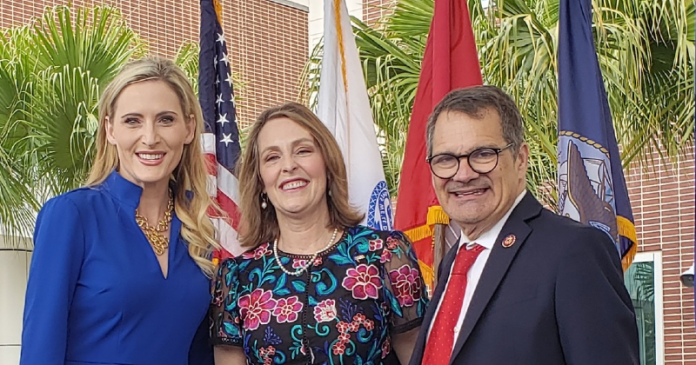 Over the week, U.S. Reps. Gus Bilirakis, R-Fla., and Kathy Castor, D-Fla., cheered the opening of the new James A. Haley Veterans' Hospital bed tower.
This milestone comes after more than a decade of advocacy by Bilirakis and Castor to ensure veterans receive the highest quality health care available. The state-of-the-art hospital is a significant upgrade to medical care and amenities for Tampa Bay's large veteran population.
Tampa's James A. Haley Veterans Hospital is one of the busiest veterans' hospitals in the nation, serving more than 90,000 veterans.
Bilirakis and Castor worked to secure $148 million for the construction of a new bed tower addition with modern amenities and to remove bureaucratic roadblocks that threatened to jeopardize the project. The new facility will feature approximately 100 new single patient rooms and 40 intensive care unit beds.
"It has been my privilege to champion the needs of our veteran community. It truly represents a win-win for the local veteran community that has waited patiently for these well-deserved improvements and for American taxpayers. This project is the culmination of many years of tireless advocacy and tenacious efforts by myself and my colleagues, which originally began in 2008. Due to bureaucratic processes in Washington, the original plan was to renovate the existing James A Haley hospital facility first built in 1971–even though doing so cost nearly half a billion dollars more than building a brand new bed tower. This made absolutely no sense to me or my colleagues. We were determined to cut through the red-tape and ensure that commonsense prevailed. After a lengthy battle, legislation was finally signed into law in 2015 authorizing the construction of the beautiful new facility. My goal was always to ensure veterans received the quality care they deserved while ensuring taxpayer dollars were used as efficiently as possible. We ran into a few delays, but I am thrilled that we were finally able to open the doors of this fantastic state-of-the art facility. Our veterans are our true American heroes, and they absolutely deserve the very best care available," said Bilirakis.
"This major James A. Haley VA Hospital upgrade is the culmination of years of hard work and partnership with Tampa Bay's incredible veterans' hospital and its leadership, veterans and federal leaders. It has been an honor to champion the needs of our veteran community as Tampa Bay's voice in Congress. The new bed tower will improve the lives of countless local veterans and ensure that James A. Haley's medical staff have the resources they need to best serve local vets. As I look back on our work to make this day possible, I am thankful for partnership with Rep. Gus Bilirakis and the federal and local VA officials who worked to make the bed tower a reality. Today and always, I promise to serve our veterans as well as they have served us and deliver the benefits they have earned," said Castor.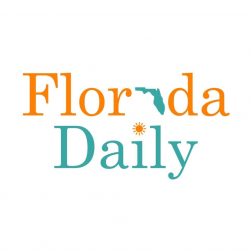 Latest posts by Florida Daily
(see all)