 On Monday, the Associated Industries of Florida (AIF), Florida Retail Federation (FRF), National Federation of Independent Business (NFIB) and Florida Restaurant & Lodging Association (FRLA)'s RESET Task Force released its final report, which highlights executive and legislative policy recommendations aimed at helping the state's economy rebound from the effects of the coronavirus pandemic and any similar future economic slowdowns.
"This report is the culmination of a dedicated group effort to closely examine the coronavirus pandemic's effect on businesses and industries in our state, thoughtfully discuss the difficulties they have experienced, and carefully craft sensible solutions to the issues impacting Florida's employers," said Dr. Ed Moore, the executive director of the RESET Task Force.
"I would like to thank the members of the RESET Task Force for the significant amount of time they committed to this effort over the last six months and the valuable ideas they each brought to the table," said Brewster Bevis, AIF's senior vice president of state and federal affairs and co-chair of the RESET Task Force. "Under the leadership of Governor Ron DeSantis, Florida is open for business and the economy is beginning to recover. It is our hope that this RESET report will serve as a source of ideas to assist in furthering that recovery and preparing our state for the future."
"Florida businesses – both large and small, across our state's top industries – have been hit hard by the coronavirus pandemic. They need our support, now more than ever, to keep their doors open, get Floridians back to work and put our economy back on track," said Bill Herrle, the executive director of Florida's chapter of the NFIB and co-chair of the RESET Task Force. "This report highlights important lessons learned and actions that can be taken to support Florida's business community during this critical time, as well as in the future."
The RESET Task Force established ten working groups to focus efforts and identify recommendations by subject area. The working groups included Agriculture, Healthcare, Hospitality/Tourism, Large Employer/Workforce, Small Employers, Legal Liability/Legal Reform, Manufacturing/Supply Chain, Retail, Taxation, and Transportation and Infrastructure. The findings and recommendations of each working group are included in the RESET Task Force's final report. Several key recommendations were identified by multiple working groups and include:
Providing consistency of information and data characterization, including developing uniformity of data reporting across governmental layers, developing a response plan for each major industry based on the characteristics of those industries, and compiling all existing exemptions established during this crisis, so they can be immediately reviewed and granted should another emergency be declared.
Creating a database of personal protective equipment (PPE) supplies of all kinds, including a list of potential suppliers of quality goods needed should this kind of issue arise in the future. The Florida Department of Management Services (DMS) could coordinate with the Florida Division of Emergency Management (DEM) to develop an appropriate list for use by all levels of government, as well as larger institutions in Florida.
Clarifying which type of wage classification is deemed as "essential workers."
Addressing legal liability and legal reform issues as quickly as possible to avoid acts which would only serve to harm the business recoveries needed to get our state back on track.
Developing a clear, simple, transparent plan for all industries in regard to federal funding sources which delineates the pre-decided fund allocation avenues, any suggested ones, and explores the yet undetermined ones. This should be constantly updated on a user-friendly website.
Identifying funding sources and establishing permanent relationships to create a continued government cost share of employer testing and PPE in order to keep hospitals and health care providers doors open and safe.
Investing in training and jobs programs, including customized training and earn-to-learn models, as well as training infrastructure that targets 21st century skills and career paths while target filling high-wage, high-skill career vacancies in advanced manufacturing.
Creating a public-private "Manufacturing Jobs and Recovery Investment Act" that leverages future state tax credits to incentivize investments today in manufacturing and small businesses crucial to the supply chain for food, technology, health care equipment and medicine.
Creating a tax credit for contributions made to the Unemployment Compensation Trust Fund, based on wages paid after an established date related to COVID-19. The credit would apply to all employers that file State Unemployment Insurance reports, and any credit in excess of the contribution reported on the subsequent report can be refunded. Additionally, Florida should not penalize businesses for COVID-related layoffs by counting them against the experience-based tax rate.
Amending Florida's tax code to ensure consistency in sales tax collection requirements between online marketplaces and Florida retailers.
Establishing a government concierge service within DMS or DEM for quickly dealing with emergent issues during the crisis related to the authority to perform actions short of government authorization to do so.
"The RESET Task Force brought together some of the brightest minds from Florida's top industries to share first-hand experiences and spark important discussions," said Scott Shalley, the president and CEO of the FRF and co-chair of the RESET Task Force. "The result is a comprehensive assessment of the needs of Florida's business community and a blueprint for tackling top issues and strengthening Florida's economy."
"The coronavirus pandemic has been a crisis like we have never seen before. Florida's businesses, particularly in the tourism and hospitality industry, have been significantly impacted," said Carol Dover, the president and CEO of FRLA and co-chair of the RESET Task Force. "This report identifies important potential changes to state laws and regulations that can make a real difference and improve outcomes for Florida's business community."
The RESET Task Force was formed in April to focus on providing industry-specific policy recommendations to the Florida Legislature and bringing forth initiatives that will seek to help all of Florida's economy rebound from the effects of COVID-19 and future economic slowdowns. The task force is comprised of more than 60 organizations, more than 30 large and small employers, including most of the largest employers in Florida, and more than 130 direct participants.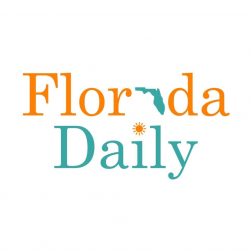 Latest posts by Florida Daily
(see all)