At the end of last week, U.S. Rep. Ted Deutch, D-Fla., offered a look back at his dozen years in Congress.
First elected to represent part of South Florida in Congress in a special election in 2010, Deutch announced earlier this year that he would not run for reelection as he took over as the CEO of the American Jewish Committee (AJC). Deutch represented parts of Broward and Palm Beach Counties in what has been a secure district for Democrats.
During his time on Capitol Hill, Deutch ranked as a strong ally of Israel and was one of the top Democrats who broke with then-President Barack Obama's nuclear deal with Iran.
At the end of last week, Deutch looked back at some of the issues he championed on Capitol Hill.
"The policies you advocated for, the progress we made together, will forever live on through the impact on Americans' everyday lives. From the Veteran Treatment Court Coordination Act to the Faster Care for Veterans Act, we worked together to bring better and quicker care to those who sacrificed so much for our freedoms. We reformed our copyright laws, so they work better for independent artists, so musicians receive the compensation they deserve, with the American Music Fairness Act. We took steps to protect the pets we love with the Preventing Animal Cruelty and Torture Act. We passed the first federal response to help people with eating disorders get the care they need with the Anna Westin Legacy Act. We pushed to advance the rights and interests of the LGBTQ+ community, to further reproductive rights and voting rights, to tackle climate change head-on, and to support our seniors. None of this would have been possible without you," Deutch said.
Deutch also looked back at his record on international issues, including his time as chairman of the U.S. House Middle East and North Africa Subcommittee.
"I am also proud of our community's strong sense of global citizenship. It is that collective purpose that inspired me to use my position as a member of the Committee on Foreign Affairs and Middle East Subcommittee chair to strengthen our nation's relationships in the international community. Together, we bolstered our alliances and partnerships, advocated for robust foreign assistance and global health investments, and strengthened democratic development worldwide. With your help, I was able to champion human rights where they are denied, from Caracas, to Havana, to Tehran, as well as advocate for American hostages and those wrongfully detained abroad—like our neighbor from Coral Springs, Bob Levinson—through the Robert Levinson Hostage Recovery and Hostage-Taking Accountability Act. Your support allowed me to be a loud, proud, and consistent advocate for a strong U.S.-Israel strategic partnership, an unyielding voice against a nuclear Iran, and a staunch opponent of antisemitism in all its forms as a co-founder of the House Bipartisan Task Force for Combating Antisemitism," Deutch said.
Deutch, who also led the U.S. House Ethics Committee, also weighed in on the Parkland school shooting.
"Even more important than our accomplishments are the moments that led to them: the moments we truly came together as a community," Deutch said. "There was the horrific day on February 14th, 2018, when 17 members of our community had their lives cut short in a senseless act of violence. What the people in our community—especially the young people—did after that tragedy was unforgettable, not only for all of us in South Florida, but for our entire nation. You created a sense of community and empowerment that shaped our national discourse, and you raised your voices, together, to speak out to prevent the next tragedy. It was because of your activism and your support for one another that Congress passed the Bipartisan Safer Communities Act this year, the first major gun safety law in 30 years. Your voices transformed the way gun violence and school safety are viewed across the country, and we are not done feeling the impact of this community's efforts."
Deutch also reflected on the COVID pandemic.
"There was also the chilling day in March 2020—the day our community and our nation shut down to slow the spread of the novel COVID-19 virus. Amid the fear and uncertainty, you stepped up to support one another and to care for those who lost loved ones. During those early months, you joined me every evening on Facebook Live, where we shone a spotlight on you: our district heroes who were pulling our community through. And it was your actions—wearing masks at Publix, at work, at school, getting vaccinated and boosted, social distancing, and getting tested—that saved untold numbers of our neighbors' lives," Deutch said.
"I have done my best to carry your voices into our nation's policy, foreign and domestic. I want to sincerely thank you for your continued engagement in our South Florida community and in our democratic process. Your continued attention to the most critical policy issues, your commitment to ensuring I serve you with integrity, compassion, and respect, has guided my decision-making as your representative every single day. Whether you have sent a letter, signed a petition, called my office, participated in a town hall, or submitted a request for constituent casework, I have carried your thoughts with me throughout the legislative process, and I will continue to carry them into my next chapter," he said in conclusion. "As I leave these storied halls for the last time, it is serving you—my neighbors, friends, and constituents—that I will miss most of all. It has been the honor of my life to serve the South Florida community and the American people in Congress. Thank you for helping me do this important work."
Broward County Commissioner Jared Moskowitz, who served in the state House and led the Florida Division of Emergency Management (FDEM) under Gov. Ron DeSantis, is the favorite to replace Deutch in next month's election and keep this seat for the Democrats. Businessman Joe Budd is running on the Republican line, while former Army officer Mark Napier and businesswoman Christine Scott are running with no party affiliation.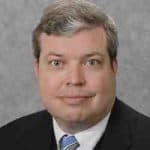 Latest posts by Kevin Derby
(see all)