 This week, U.S. Rep. Ted Deutch, D-Fla., brought back the "Buyback Our Safety Act," a bill that would have the U.S. Justice Department do more to support local gun buyback programs.
Deutch introduced the bill on Wednesday with the support of U.S. Reps Gerry Connolly, D-Va., and Mike Quigley, D-Ill.
"This bill would authorize a new matching grant available for local law enforcement agencies to help offset costs of buyback programs. The bill also requires the Department of Justice to report back to Congress on the success of the grant program," Deutch's office noted.
"Unwanted firearms in the home can lead to unintended tragedies," said Deutch on Wednesday. "Gun buyback programs help prevent gun-related accidents at home, including by children, and reduce the chance of these guns ending up in the wrong hands. This is a matter of public safety, and our legislation will direct the Department of Justice to support more of these programs in communities across the country."
"Buyback programs are an effective, responsible step forward in making our communities safer by getting unwanted, unused firearms out of homes and limiting the opportunities for gun-related accidents and deaths. The Chicago area, in particular, knows all too well the importance of limiting dangerous weapons," said Quigley. "I am pleased to partner with Congressman Deutch on this life-saving legislation."
"Having served in local government, I know Congress must be a partner and provide resources to state and localities to help stem the gun violence epidemic," said Connolly. "The Buyback our Safety Act is an important tool for localities to take these dangerous firearms off our streets and protect our communities. I thank Rep. Deutch for his steadfast leadership on this."
The bill was sent to the U.S. House Judiciary Committee on Wednesday. So far, there is no companion measure over in the U.S. Senate.
Reach Kevin Derby at kevin.derby@floridadaily.com.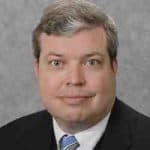 Latest posts by Kevin Derby
(see all)