U.S. Rep. Ted Deutch, D-Fla., has brought back his proposal to create a National Criminal Justice Commission to offer Congress recommendations on improving public safety.
Back in 2015, Deutch and then U.S. Rep. Tom Rooney, R-Fla., introduced the "National Criminal Justice Commission Act." Fifty-five years ago President Lyndon Johnson urged the creation of a National Criminal Justice Commission to offer strategies to Congress on law enforcement and the two Florida congressmen are pursuing a similar path in the new bill.
Under the bill, the president and Congress would appoint 14 members to craft a strategy over a year and a half to reform the federal, state and local criminal justice systems.
"We need to take a careful look at our criminal justice system and determine what is working, and what is not, to make our country safer, support our law enforcement community, and ensure our laws are fair and just," said Rooney when the bill was introduced.
"I am particularly concerned about the recent explosion in the size and scope of the federal criminal code," Rooney added. "Many of the new offenses of the last few decades are overly broad, have inadequate criminal-intent requirements, or were created by pens of bureaucrats rather than acts of Congress. Others are blatant examples of federal overreach on crimes that should be left to the states. A commission can highlight these disturbing trends, and force Congress to begin the process of reducing overcriminalization, protecting Americans from unjust punishment, and making our criminal code more streamlined and cost-effective."
Deutch brought the proposal back two weeks ago with the support of U.S. Rep. David Trone, D-Mary.
"Our nation's criminal justice system is badly in need of repair, and we are long overdue for a thorough examination," Deutch said last week. "Particularly in this moment when the country has come together to confront the systemic racism found in too many aspects of our policing and criminal justice systems, Congress must listen to our constituents and consider necessary changes to make our system more just and fair for all."
"We can draw a straight line from slavery, to Jim Crow, to mass incarceration and our broken criminal justice system," said Trone. "It's critical that we understand how our criminal justice system is having a disproportionate impact on communities of color and work to eradicate these systemic injustices. The National Criminal Justice Commission will provide us with bipartisan recommendations to help us fix our justice system and change lives for the better."
The bill was sent to the U.S. House Judiciary Committee, on which Deutch sits.
At the other end of Capitol Hill, the Senate version was championed in the past by U.S. Sens. John Cornyn, R-Texas, Lindsey Graham, R-S.C., and Gary Peters, D-Mich., but, currently, there is no version in the upper chamber.
Reach Kevin Derby at kevin.derby@floridadaily.com.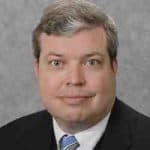 Latest posts by Kevin Derby
(see all)