 U.S. Rep. Ted Deutch, D-Fla., has introduced a proposal to use the Defense Protection Act and the Stafford Act to ensure more transparency for the federal government and the private sector when it comes to distributing personal protective equipment (PPE).
Deutch brought out the "Emergency Supply Chain Transparency Act" with U.S. Rep. Katherine Clark, D-Mass., U.S. Rep. Angie Craig, D-Minn., and U.S. Rep. Brad Scheider, D-Ill., as cosponsors.
"This bill would require that the president report to Congress with detailed information about the transport, distribution, and possession of emergency resources by federal agencies and their private partners every 14 days. The legislation follows several requests for detailed information about FEMA's efforts to maintain visibility on PPE and guard supplies from the threat of hoarders and price gougers," Deutch's office noted on Friday.
"We've all seen the pictures of nurses wearing trash bags, reusing disposable masks, and improvising their own protective gear to protect themselves from COVID-19," Deutch said. "If Project Airbridge is to effectively address the national shortage of PPE, we must be certain we don't lose any of the lifesaving equipment to a broken supply chain. We are demanding confirmation that the masks, gowns, and other equipment nurses and doctors need, make it to the hospital loading dock, not a profiteer's warehouse."
"I am in constant communication with local hospitals, community health centers, essential workers and our state leaders. They all have one message: we need PPE", said Clark. "The Trump administration's failure to coordinate and distribute these materials in inexcusable. We need accountability now. Lives depend on it."
"The White House's response to the massive shortages of personal protective equipment and other critical supplies across our country has been convoluted, slow, and inexcusably political," said Schneider. "This 'Wild West' environment created by the lack of administration leadership has allowed price-gouging and hoarding to flourish. Our legislation would bring desperately needed transparency to the medical supply chain to ensure this vital equipment is getting to our communities in need."
"I'm proud to work with my colleagues and ensure greater transparency in the FEMA supply chain to ensure that critical health care equipment, PPE and medical equipment gets to health care workers so they can continue their heroic work on the frontlines," said Craig.
"Hospitals and state emergency officials from around the country have been frustrated by unfilled orders, delayed deliveries, and sharp price hikes. The Trump administration launched Project Airbridge, a public-private partnership to cut the shipping time for emergency supplies from Asia down from 30 days to 2 days to meet the needs of frontline workers responding to the COVID-19 emergency. After arriving in America, half of those supplies are turned over to private medical supply companies for distribution through the traditional supply chain," Deutch's office noted.
Deutch wrote FEMA Administrator Peter Gaynor twice earlier this month "requesting information about the agency's accountability and oversight efforts to track PPE through private vendors responsible for the distribution of Project Airbridge supplies" and has not received a response.
The bill was sent to the U.S. House Financial Services and the Transportation and Infrastructure Committees at the end of last week. So far, there is no counterpart in the U.S. Senate.
Reach Kevin Derby at kevin.derby@floridadaily.com.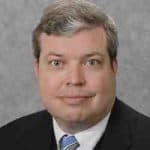 Latest posts by Kevin Derby
(see all)
Laurel Lee Backs Marco Rubio's, Scott Franklin's Bill to Help Florida Specialty Crop Producers With Insurance Coverage

- December 6, 2023, 10:00 am

Neal Dunn Warns DHS that Chinese Nationals Entering the U.S. Through the Northern Mariana Islands

- December 6, 2023, 6:00 am

Greg Steube Wants to Reform Flight Access, Gate Passes for Caregivers, Parents, and Guardians

- December 5, 2023, 8:00 pm