This week, a congressman from the Sunshine State introduced a resolution "condemning the government of Iran's state-sponsored persecution of its Baha'i minority and its continued violation of the Universal Declaration of Human Rights and the International Covenant on Civil and Political Rights."
U.S. Rep. Ted Deutch, D-Fla., introduced the resolution which has the support of some of the leading Democrats and Republicans on the U.S. House Foreign Affairs Committee, including U.S. Rep. Gregory Meeks, D-NY, who chairs it, and U.S. Rep. Michael McCaul, R-Texas, who leads Republicans on it. Deutch is the chairman of the U.S. House Middle East and North Africa Subcommittee and Joe Wilson, R-SC, who leads Republicans on the subcommittee, is backing the resolution.
"The Iranian regime has an egregious record of human rights violations against its own people, including religious/ethic minorities like the Baha'i. This week, I introduced a bipartisan resolution condemning Iran's state-sponsored persecution of the Baha'i people," Deutch noted.
The resolution was sent to the Foreign Affairs Committee.
Deutch was one of the leading critics in his party of then-President Barack Obama's nuclear deal with Iran.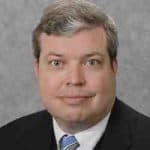 Latest posts by KEVIN DERBY
(see all)