 U.S. Rep. Ted Deutch, D-Fla., the chairman of the U.S. House Foreign Affairs Subcommittee on the Middle East, North Africa, and International Terrorism, weighed in last week after Israel and the United Arab Emirates reached an agreement to normalize relations.
On Thursday, Deutch said the following:
"I welcome today's historic announcement that the United Arab Emirates and Israel will move toward normalization of relations. I appreciate the joint statement in which the United States, Israel, and the UAE commit to normalization and a suspension of annexation. Normalization of relations between Israel and the Arab world has been a longstanding bipartisan goal, and today's announcement reflects the importance of many years of bipartisan diplomacy.
"The historic opening of ties between Israel and the UAE is an incredibly significant development for regional stability. I hope as the two countries work to implement normalization, it will serve as a model for other Arab countries to follow. There is so much that can be done together for the benefit of the region and for US interests.
"All of us who have urged Israel to reconsider its pursuit of annexation should welcome this announcement as an opportunity to build upon serious diplomacy aimed at advancing peace. We hope that Israel's suspension of annexation represents the first step back to direct negotiations between Israel and the Palestinians.
"We further hope that the Palestinians will acknowledge the significance of today's announcement by Israel and recognize the importance of returning to direct negotiations. At the same time, both the US and Arab countries can and must assist the Palestinian people in meeting their humanitarian needs and encourage Palestinian leaders to return to negotiations.
"After today's historic announcement, we must work together to encourage peace in the region – peace between Israel and the Arab countries, and peace leading to a two-state solution between Israel and the Palestinians."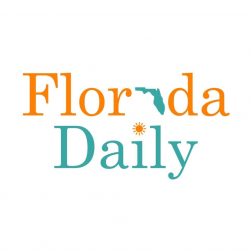 Latest posts by Florida Daily
(see all)