A congressman from the Sunshine State has reintroduced a proposed constitutional amendment to reform campaign finance.
U.S. Rep. Ted Deutch, D-Fla., introduced the amendment at the start of the month with U.S. Reps. John Katko, R-NY, Jim McGovern, D-Mass., and Jamie Raskin, D-Mary., as the main backers. U.S. Rep. Val Demings, D-Fla., is also behind it.
According to Deutch's office, the proposed amendment "affirms the right of states and the federal government to pass laws that regulate spending in elections, reversing the concentration of political influence held by the wealthiest Americans and large corporations capable of spending billions of dollars in our elections" and "comes on the 11th anniversary of the U.S. Supreme Court's disastrous ruling in the Citizens United case, which gave corporations and America's wealthiest individuals the ability to corrupt our elections and undermine our democracy."
Deutch showcased the proposed amendment on Thursday.
"The Supreme Court's decision in Citizens United put an unacceptable price of admission on American democracy. We cannot allow the wealthiest individuals and corporations to flood our elections with cash through complex webs of Super PACs and dark money groups that put special interests above the will of the American people. Americans overwhelmingly support stronger gun laws to keep our communities safe, action on climate change to preserve our planet, and a fair economy that doesn't leave the most vulnerable behind or deny people basic needs like health care and a living wage. Unfortunately, big money in our politics gets in the way time and time again. Limitless campaign spending makes it harder for Washington to solve problems and opens the door to corruption. To ensure that our elections produce a democracy for all, we must overturn Citizens United and get big money out of our elections," Deutch said.
"Today, on the anniversary of the Citizens United ruling, I'm pleased to once again join my colleagues in introducing the Democracy for All Amendment, which would make essential reforms to our nation's campaign finance system. The Supreme Court's disastrous ruling in Citizens United made clear that a constitutional amendment would be required to address the outsized role of money in politics. In Congress, I've been a champion of these commonsense reforms and will keep working to restore democratic power to the American people," Katko said.
"We cannot continue to stand by as the American people suffer because wealthy special interests and corporations are able to spend unlimited money each and every election cycle. We must do better for the front-line workers who need PPE and a lifeline to keep their families safe. We need to combat climate change, prevent gun violence, and lower health care costs. Too often, big money and special interests stand in the way, and overturning Citizens United is the best way to restore power to the ballot box and get big money out of politics once and for all," said McGovern.
People for the American Way, Common Cause, Public Citizen, American Promise, End Citizens United, Let America Vote Action Fund, Declaration for American Democracy and Free Speech For People are all behind the proposed amendment.
Deutch's proposal was sent to the U.S. House Judiciary Committee.
Reach Kevin Derby at kevin.derby@floridadaily.com.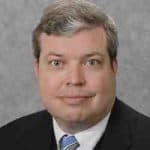 Latest posts by Kevin Derby
(see all)