Last week, U.S. Rep. Ted Deutch, D-Fla., teamed up with U.S. Senate Majority Whip Dick Durbin, D-Ill.. to bring out the "Climate Change Resiliency Fund for America Act."
Deutch's office explained some of the details of the bill.
"The bill would authorize the U.S. Department of Treasury to issue from $200 million up to $1 billion in state and local tax-exempt 'climate bonds' annually for any American to purchase and contribute to the government's efforts to combat the effects of climate change. The legislation would mirror the national war bond program during World War II," noted Deutch's office.
"Bond proceeds would fund a new 'Climate Change Resiliency Fund,/ administered by the Commerce Department, for grants to be used on climate change resiliency projects, such as flood control, structural fortifications, forest fire-prevention, desalinization plants, cooling centers, and more. Eligible grant recipients include federal, state, and local governments; utilities; tribes; transit groups; nonprofits; coalitions; or other organizations as determined by the Secretary. Additionally, the bill creates a Climate Change Advisory Commission of 11 bipartisan members appointed by the House, Senate, and president to establish program requirements, and to vet and approve these projects."
Deutch weighed in on why he had introduced the proposal.
"Local communities like in South Florida are already developing mitigation and resiliency strategies to protect their homes and businesses from rising seas and intensified storms. But we can do more to support and encourage these efforts around the country," Deutch said. "The Climate Change Resiliency Fund would jumpstart federal investments into resiliency projects to prepare communities for the challenges of climate change."
"The United States is already facing the severe consequences of climate change. To address this existential threat we must have coordinated national strategies," Durbin said. "The bill Rep. Deutch and I are introducing today would rally the nation around efforts to combat the effects of climate change by funding resiliency projects in front-line and low-income communities that experience disproportionate impacts from climate change."
Deutch's bill was sent to the U.S. House Energy and Commerce, the Transportation and Infrastructure and the Ways and Means Committees last week. So far, there are no House co-sponsors.
This week, Deutch testified before the Ways and Means Committee and called for a carbon fee to "reduce carbon emissions and drive the transition to clean energy alternatives."
"If we want to achieve the cuts in carbon emissions that are necessary to stave off the devastating impacts of climate change, it is essential that we put a price on carbon. The House Ways and Means Committee has a central role on this issue," Deutch said.
Deutch showcased the "Energy Innovation and Carbon Dividend Act " which he claims would reduce American carbon pollution by 90 percent by 2050 by " pricing carbon at $15 per metric ton of CO2e and increasing the price by $10 every year."
"For decades corporations have profited from environmental damage that the American people pay for in the form of chronic illness, cancer, health costs, and harm to our environment. Now is the time for polluters to begin to pay their fair share," Deutch said, insisting the U.S. Treasury Department could return the revenue to taxpayers. "By returning the revenue generated by the carbon fee directly to the American people, families will be in a financial position to afford renewable energy as they become the alternative to carbon-based fuels. Monthly carbon dividend checks will also enable families to weather the economic storm that so many are still feeling from the COVID-19 pandemic."
"The House Ways and Means Committee can play an integral part in devising critical policies that will reduce carbon emissions and confront climate change. I strongly urge the committee to closely examine this approach," he added.
Reach Kevin Derby at kevin.derby@floridadaily.com.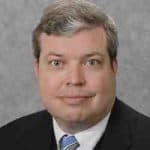 Latest posts by Kevin Derby
(see all)