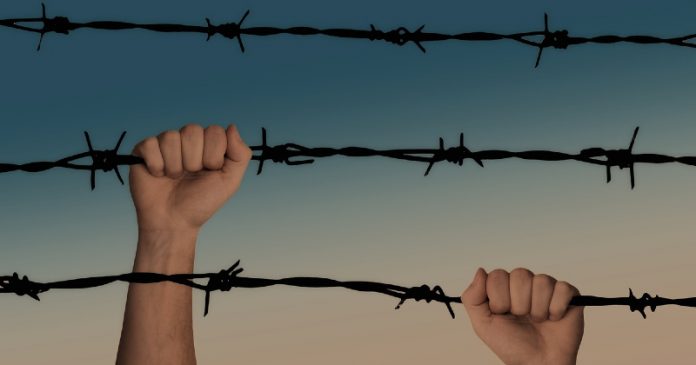 With the administration working to release WNBA player Brittney Griner from Russia, last week, President Joe Biden issued an executive order entitled "Bolstering Efforts to Bring Hostages and Wrongfully Detained United States Nationals Home."
The new order offers financial sanctions and visa bans on anyone who takes Americans hostage.
"Hostage-taking and the wrongful detention of United States nationals are heinous acts that undermine the rule of law. Terrorist organizations, criminal groups, and other malicious actors who take hostages for financial, political, or other gain — as well as foreign states that engage in the practice of wrongful detention, including for political leverage or to seek concessions from the United States — threaten the integrity of the international political system and the safety of United States nationals and other persons abroad. I have determined that hostage-taking and the wrongful detention of United States nationals abroad constitute an unusual and extraordinary threat to the national security, foreign policy, and economy of the United States," Biden announced.
Retiring U.S. Rep. Ted Deutch, D-Fla., and U.S. Rep. French Hill, R-Fla., lead the Congressional Task Force on American Hostages and Americans Wrongfully Detained Abroad. They weighed in on the order in a joint statement.
"We are glad to see the Biden administration tackling this critical issue head-on and building on the important progress made by the Robert Levinson Hostage Recovery and Hostage-Taking Accountability Act. Today's executive order demonstrates America's continued government-wide commitment—a commitment to every American wrongfully held abroad, to every family missing their loved ones, and to bringing those Americans home where they belong," they said.
"As co-Chairs of the Congressional Task Force on American Hostages and Americans Wrongfully Detained Abroad, we share this commitment and look forward to working together with the Executive Branch to demand accountability from those who take American hostages and to secure the safe treatment and release of every single American detainee currently held abroad," the congressmen added.
Back in 2020 , Deutch and Florida delegation helped pass a bill to put more pressure on Iran for the disappearance of Robert Levinson, a Florida resident who has been missing in that Middle Eastern nation since 2007 and is now assumed dead.
In 2019, Deutch, U.S. Sen. Marco Rubio, R-Fla., and U.S. Sen. Bob Menendez, D-NJ, brought out the "Robert Levinson Hostage Recovery and Hostage-taking Accountability Act" which "cements in place programs to address hostage-taking, and gives the United States government new tools to rescue hostages and punish their captors." The bill sanctioned individuals who take Americans hostage, elevates the Special Presidential Envoy for Hostage Affairs to the rank of Ambassador and creates an inter-agency Hostage Recovery Fusion Cell and a Hostage Response Group.
Among the supporters of the bill were U.S. Sens. Chris Coons, D-Del., Patrick Leahy, D-Vt.. and Jeanne Shaheen, D-NH, and U.S. Reps. Ted Lieu, D-Calif., Michael Waltz, R-Fla., and Joe Wilson, R-SC.
Deutch, who leads the U.S. Middle East and North Africa Subcommittee, got his bill through the U.S. House on a voice vote back in March 2020. The Senate passed the bill later in the year and it was signed into law by then President Donald Trump.
Rubio and other Senate backers weighed in on the bill after it cleared the upper chamber.
"Earlier this year we received the tragic news about Bob Levinson, the longest-held American hostage. It is our hope that no American family will ever have to endure what the Levinson family went through. This important bipartisan bill will help ensure that American hostages are brought back home safely and able to reunite with their families," Rubio said. "I urge my colleagues in the House to take swift action and pass this important bill and send it to the president for signing."
"I was honored to lead this fight in the Senate, but this important day belongs to the family and friends of Bob Levinson," Menendez said. "Year after year, they fought valiantly and with great tenacity and devotion, to gather information about Bob's whereabouts and to bring him home. It is their determination and sacrifice that served as the foundation for this legislation, which will address both the wrongful imprisonment of Americans like Bob Levinson, and the hostage-taking of Americans like James Foley."
The Florida delegation has worked together in recent years to pass resolutions in both chambers of Congress demanding Iran offer more assistance in getting Levinson back home. Levinson worked for the FBI and DEA went missing in 2007 during a private investigation case in Iran involving cigarette smuggling. Back in 2013, the Associated Press ran a story insisting Levinson worked for the CIA.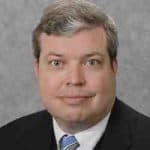 Latest posts by Kevin Derby
(see all)