On Wednesday, the U.S. House Foreign Affairs Committee passed the "United States-Jordan Defense Cooperation Extension Act" which has had strong support from members of the Florida delegation.
The bill, which cleared the committee without opposition, extends the "United States-Jordan Defense Cooperation Act," which was passed in 2015, through 2024. Back in 2015, the bill was introduced by then U.S. Rep. Ileana Ros-Lehtinen, R-Fla., and U.S. Rep. Ted Deutch, D-Fla. Ros-Lehtinen, the first woman to lead the Foreign Affairs Committee, retired in 2018 and, after Democrats took over the House, Deutch replaced her as chair of the U.S. Middle East and North Africa Subcommittee.
Deutch is championing the current bill with the help of U.S. Rep. Joe Wilson, R-SC, who leads Republicans on the subcommittee. Other backers include U.S. Rep. Nita Lowey, D-NY, U.S. Rep. Hal Rogers, R-Ky., who are both powers on the U.S. House Appropriations Committee, and U.S. Rep. Brian Fitzpatrick, R-Penn.
The 2015 bill, which was sponsored by U.S. Sens. Marco Rubio, R-Fla., and Ben Cardin, D-Mary., in the upper chamber, made Jordan eligible under the Arms Export Control Act and increased military cooperation between the U.S. and that Middle Eastern nation. When the bill passed in February 2016, Rubio and other advocates said it would help Jordan deal with the Syrian refugee crisis and battle Islamic State (ISIS) terrorism.
"Now more than ever, it is important to stand with our allies in the Middle East," Deutch said on Wednesday as his bill now heads to the House floor. "Jordan is a pivotal partner for the United States in the region, particularly in the fight against terrorist groups like the Islamic State. As it defends itself from security threats and responds to the humanitarian crisis on its border in Syria, the United States must remain committed to supporting our ally Jordan. In addition to Jordan's security needs, this bill creates a new mechanism for supporting the Jordanian people economically."
"Jordan is one of our most important allies in the Middle East. The relationship we have built with them over the years has been crucial to our combined success in the war on terror," said Fitzpatrick. "Now more than ever we need to reaffirm our commitment to them. I am proud to join this bipartisan group in supporting the United States-Jordan Defense Cooperation Extension Act."
Reach Kevin Derby at kevin.derby@floridadaily.com.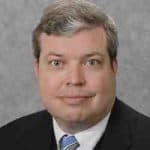 Latest posts by Kevin Derby
(see all)