Last week, U.S. Rep. Ted Deutch, D-Fla., helped launch the Congressional Task Force on American Hostages and Americans Wrongfully Detained Abroad.
Deutch and U.S. Rep. French Hill, R-Ark., helped found the new group.
"Having a loved one detained or held hostage abroad is an unimaginable, heartbreaking experience for any family to go through," Deutch said. "Last year, Congress passed the Robert Levinson Hostage Recovery and Hostage Taking Accountability Act to give these families the support they need and deserve from the federal government. Representative Hill and I are forming this task force in the House of Representatives to provide that same support to families of hostages as well as to serve as a resource for members of Congress to navigate how to best help their constituents. We will use this task force to project a voice in Congress on behalf of those wrongfully detained or held hostage."
"I am committed to doing everything I can to help bring Americans home and I have been inspired by the courage of families with loved ones held abroad, like the Kamalmaz family. I am proud to announce the American Hostage Task Force with my friend from Florida, Rep. Ted Deutch," said Hill. "It is only through a comprehensive whole of government approach with Congress and the administration working together that we can bring Americans home, take care of those affected families, and dis-incentivize those corrupt governments and non-state actors that would take an American hostage."
Last year, Congress passed a bill strongly supported by the Florida delegation to put more pressure on Iran for the disappearance of Robert Levinson, a Florida resident who has been missing in that Middle Eastern nation for 13 years and is now assumed dead. Then-President Doanld Trump signed the bill into law at the end of the year.
Back in 2019, U.S. Sen. Marco Rubio, R-Fla., U.S. Sen. Bob Menendez, D-NJ, and Deutch brought out the "Robert Levinson Hostage Recovery and Hostage-taking Accountability Act" which "cements in place programs to address hostage-taking, and gives the United States government new tools to rescue hostages and punish their captors." The bill sanctioned individuals who take Americans hostage, elevates the Special Presidential Envoy for Hostage Affairs to the rank of Ambassador and creates an inter-agency Hostage Recovery Fusion Cell and a Hostage Response Group.
Among the bills supporters were U.S. Sens. Chris Coons, D-Del., Patrick Leahy, D-Vt.. and Jeanne Shaheen, D-NH, and U.S. Reps. Ted Lieu, D-Calif., Michael Waltz, R-Fla., and Joe Wilson, R-SC.
Deutch, who leads the U.S. Middle East and North Africa Subcommittee, was able to get his bill through the U.S. House on a voice vote back in March 2020.
Rubio and other Senate backers weighed in on the bill after it cleared the upper chamber later in the year.
"Earlier this year we received the tragic news about Bob Levinson, the longest-held American hostage. It is our hope that no American family will ever have to endure what the Levinson family went through. This important bipartisan bill will help ensure that American hostages are brought back home safely and able to reunite with their families," Rubio said. "I urge my colleagues in the House to take swift action and pass this important bill and send it to the president for signing."
"I was honored to lead this fight in the Senate, but this important day belongs to the family and friends of Bob Levinson," Menendez said. "Year after year, they fought valiantly and with great tenacity and devotion, to gather information about Bob's whereabouts and to bring him home. It is their determination and sacrifice that served as the foundation for this legislation, which will address both the wrongful imprisonment of Americans like Bob Levinson, and the hostage-taking of Americans like James Foley."
"This is an important step in our efforts to prevent the unlawful detention and hostage-taking of American citizens abroad," Coons said. "This bipartisan bill honors Bob Levinson, who was held hostage in Iran for over a decade, by strengthening our ability to bring Americans like Bob home and hold their captors accountable."
"Any time an American citizen is held unjustly, it demands the attention and full weight of the United States government to secure their freedom," Shaheen said. "This legislation reaffirms our country's commitment to bring Americans home safely and bolsters diplomatic powers for the president and administration to use to compel their release. I'm pleased we were able to pass this bill in the Senate on a bipartisan basis and hope it will soon be considered in the House and sent to the president's desk."
The Florida delegation has worked together in recent years to pass resolutions in both chambers of Congress demanding Iran offer more assistance in getting Levinson back home. Levinson worked for the FBI and DEA went missing in 2007 during a private investigation case in Iran involving cigarette smuggling. Back in 2013, the Associated Press ran a story insisting Levinson worked for the CIA.
Reach Kevin Derby at kevin.derby@floridadaily.com.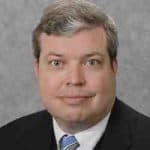 Latest posts by Kevin Derby
(see all)