Last week, as part of the "Restoring Hope for Mental Health and Well-Being Act," the U.S. House passed the "Anna Westin Legacy Act (AWA)" from retiring U.S. Rep. Ted Deutch, D-Fla.
The bill passed on a 402-20 vote with the overwhelming support of the Florida delegation. Twenty-four members of the Florida delegation backed the bill while U.S. Reps. Matt Gaetz, R-Fla., and Greg Steube, R-Fla., voted against it. U.S. Rep. Dan Webster, R-Fla., did not vote.
The AWA "will formally authorize the National Center of Excellence for Eating Disorders (NCEED) to continue training health care professionals to screen, briefly intervene, and refer individuals to treatment for eating disorders."
Deutch and U.S. Reps. Doris Matsui, D-Calif., David McKinley, R-WV, and Jeff Van Drew, R-NJ, championed the bill in the House. Over in the U.S. Senate, U.S. Sens. Tammy Baldwin, D-Wisc., Shelley Moore Capito, R-WV, Amy Klobuchar, D-Minn., and Thom Tillis, R-NC, are championing the bill in the U.S. Senate.
"Eating disorders take an enormous toll on a person's mental and physical health. In seeking help, sufferers need our health care system to recognize eating disorders as complex illnesses and understand that the road to recovery begins with a comprehensive treatment approach," said Matsui when she introduced the bill earlier this year. "For the past five years, the National Center of Excellence for Eating Disorders has been a critical tool for better training and educating health care providers to diagnose and treat eating disorders. The expert support provided by the Center is key to breaking down systemic barriers that have historically made it difficult for sufferers to get the effective professional help they need. I'm proud to join my colleagues in introducing the Anna Westin Legacy Act, legislation that will ensure the continuation of this important work."
"At a time when mental health needs have never been greater, we need to make sure our health care workforce is primed to screen eating disorders early and ensure the best possible care for their patients," said Deutch. "This bill will support providers around the country who care for those struggling with eating disorders—and the millions of Americans who too often suffer in silence. It will ensure the Center's critical work can continue and grow for years to come."
"The Anna Westin Legacy Act is an important piece of legislation that ensures healthcare professionals are properly trained to assist individuals who are dealing with eating disorders," said Van Drew. "I am proud to be moving this bipartisan effort forward to continue advancing the work that has already been done to identify and treat eating disorders."
"Up to 29 million people in the U.S. will suffer from an eating disorder in their lifetime, underscoring the importance of ensuring we have the resources in place to both diagnose and treat patients. As Minnesota Olympian Jessie Diggins has bravely said, we need people to know that help is available and they are not alone in this struggle," said Klobuchar. "In memory of Anna Westin, a Minnesotan who tragically died of an eating disorder at the young age of 21, I was proud to successfully lead bipartisan legislation to increase education and training on eating disorders through the creation of the Center of Excellence for Eating Disorders. Now, I've joined with a bipartisan group of my colleagues once again to support the Center and help countless families affected by eating disorders receive the care and services they need."
Deutch, who sits on the Bipartisan Task Force on Addiction and Mental Health, weighed in after the proposal cleared the House.
"Roughly 23 million Americans, 9 percent of the U.S. population, will suffer from an eating disorder in their lifetime. Anna Westin was one of those Americans," Deutch said. "Twenty-two years ago, Anna took her own life at 21 years old after a years-long battle with severe anorexia. On that day, Anna's community lost an intelligent and compassionate young woman, a dedicated volunteer with a bright future. Today, the House of Representatives took the next step in honoring her memory by making sure every American has access to the early intervention and care that could save their life.
"I am incredibly proud that the House passed the Anna Westin Legacy Act this afternoon, alongside a historic package of mental health reforms. The bill will reauthorize and expand the National Center of Excellence for Eating Disorders, which provides critical training, screening information, and best practices to primary care providers," he continued. "In 2015, I first introduced the Anna Westin Act, which became law as the first federal legislation on eating disorders. This year, I joined my colleagues Representatives Matsui, McKinley, and Van Drew to introduce the Anna Westin Legacy Act and continue the important work being done in Anna's name.
"The Restoring Hope for Mental Health and Well-Being Act of 2022 makes essential—and long-overdue—investments in the wellbeing of the American people. From the reauthorization of critical harm reduction and mental healthcare grants, to bolstering virtual peer-support programs, to expanding patients' quick access to substance abuse treatment, each provision in this bill is designed to tackle our nation's mental health crisis. Now more than ever, we must get rid of the stigma surrounding mental illness and uplift those that seek out treatment," Deutch said in conclusion. "For those like Anna who lost their battle, and for all those in our country who suffer in silence from mental illness, I thank my colleagues for celebrating Anna's legacy and passing this important bill today."
The "Restoring Hope for Mental Health and Well-Being Act" is now before the U.S. Senate Health, Education, Labor, and Pensions Committee.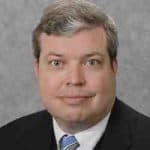 Latest posts by Kevin Derby
(see all)