On Wednesday, U.S. Rep Ted Deutch, D-Fla., as the chairman of the U.S. House Foreign Affairs Subcommittee on the Middle East, North Africa, and International Terrorism held a hearing on Iran. Deutch, one of the most prominent Democrats to break with the Obama administration on its nuclear deal with Iran, weighed in on the Trump administration's policy toward that nation as with U.S. Special Representative for Iran Brian Hook spoke before the subcommittee. Below is Deutch's opening statement:
Mr. Hook, thank you very much for testifying today.
This committee has many questions related to U.S. policy toward Iran, and we welcome the opportunity to hear directly from the administration.
In recent weeks, relations between the United States and Iran have grown increasingly tense.
This committee is fully aware of the many challenges posed by Tehran. Iran plays a destabilizing role in the region by propping up Bashar al-Assad in Syria, supporting Houthi rebels in Yemen, threatening our ally Israel, and supporting terrorist groups like Hezbollah and Hamas.
Iran also continues to unjustly imprison American citizens including:
Babak Namazi and his father, Baquer, who is, I would point out, 83 years old and in poor medical condition;
Xiyue Wang, whose health is deteriorating rapidly;
and Bob Levinson, my constituent who went missing in Iran in March 2007 and is now the longest held American hostage. To this day, Iranian leaders refuse to acknowledge their responsibility for Bob's disappearance and have not fulfilled promises of assistance in locating and returning Bob to his family.
Congress stands in solidarity with those Americans and others detained in Iran.
The Iranian government's behavior is appalling. My colleagues and I unequivocally condemn its dangerous actions.
This committee also has serious concerns, however, about the administration's Iran policy, its execution, and its unintended consequences. I have four primary worries about the administration's policy and I question its coherence, its impact on our international leadership, its effectiveness, and, at times, its recklessness.
First, the objectives of the administration's policy are incoherent. Today, Mr. Hook, I understand you will say the administration seeks new negotiations with Tehran based on four pillars: Iran's nuclear program, its expansive ballistic missile capabilities, its support of regional proxies, and its arbitrary detention of U.S. citizens.
These objectives are laudatory and worth pursuing. But on multiple occasions, senior administration officials have expressed aims that are incompatible – and sometimes work at cross purposes – with these goals.
National Security Advisor John Bolton is a long-time proponent of regime change in Tehran. He continually questions the utility of negotiating with Iran and frequently indicates that the Iranian regime will not be in power in the coming years.
President Trump regularly, including on a recent visit to Japan, said he is opposed to regime change. He has offered to negotiate with Iran without preconditions and claims that he seeks a deal solely to end Iran's nuclear program.
But in a May 2018 speech, the Secretary of State Mike Pompeo outlined 12 conditions that Tehran must fulfill, many of which are unrelated to the nuclear issue.
So therefore, there is serious confusion about the intentions of our Iran policy and whether Mr. Bolton, President Trump, and Secretary Pompeo are working at cross purposes or even to achieve the same objectives.
Second, the Trump administration's impulsive actions are isolating the United States from our allies, which makes it harder to counter Iran's nuclear and non-nuclear behavior. President Trump's withdrawal from the nuclear deal, known as the JCPOA, undermined U.S. credibility, undercut American leadership, and divided us from our allies.
Now, I am no great defender of the JCPOA, but the agreement formalized international dialogue to address any Iranian violations or flaws in the accord. And by withdrawing, the Trump administration forfeited these mechanisms and frustrated global efforts to contain the Iranian nuclear threat.
Furthermore, Iran recently announced that it would increase its stockpile of enriched uranium. Rather than confronting Iranian violations or addressing gaps and sunset concerns in the deal in concert with our allies and partners during negotiations, we instead face the challenge now with a fractured international community.
Those divisions also make it harder to rally our allies to address Iran's non-nuclear activities like its ballistic missile program and destabilizing regional activities. The fact became apparent in recent days. It is highly likely that Iran twice attacked civilian ships in the Gulf over the last month. But Congress would like to see that evidence before stating it as fact, but these attacks are unacceptable and should unite the international community.
However, as the administration sought to build a broad coalition to respond,
close allies like Germany and Japan responded with skepticism, while adversaries like Russia and China signaled their support for Iran and stated that they would continue to develop ties with the Islamic Republic. Rather than lead a unified international response to an attack on global commerce, the Trump administration is having trouble convincing even our closest allies to push back on Iran.
Third, despite the administration's claims, maximum pressure policy is ineffective. By the administration's own standards, deterring Tehran and countering further Iranian nuclear development – those are the standards – and we've not seen success.
The approach appears based on this assumption: that faced with massive sanctions, Tehran would capitulate, change its policies, and accede to U.S. demands. In fact, the opposite has occurred, as Iran has escalated its regional and nuclear activities and rejected new negotiations. Sanctions have not compelled Iran to change its regional policies – which is not only my opinion but the assessment of the head of Israeli Military Intelligence, who made that claim several weeks back.
Fourth, it appears there is no process in place to reassess the assumptions underlying the administration's policy, consider alternatives, and change course. If the current trends continue, the Trump administration is likely to face a binary choice: back down in the face of Iran's aggressive behavior or engage in military action. Rather than force Iran back to the negotiating table, the administration's policy is increasing the chances of miscalculation, which then would bring the United States and Iran closer to a military conflict.
Even more troubling, the administration seems to be suggesting that military action is covered by the 2001 AUMF, which I'd remind the administration there is broad bipartisan agreement that that's not the case. To reiterate: Congress has not authorized war with Iran. Mr. Hook, I hope you will clarify the administration's view on this issue.
Finally, I would just close by pointing out that the challenges posed by Iran are too grave, the risks to our international alliances too important, and the lives of our servicemembers too sacred for Congress to abdicate its oversight responsibility and endorse a policy that we don't understand, that confuses our allies, and, most importantly, that risks U.S. national security.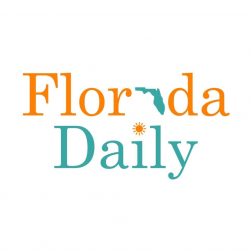 Latest posts by Florida Daily
(see all)