From his perch as the chairman of the U.S. House Foreign Affairs Subcommittee on the Middle East, North Africa and International Terrorism, U.S. Rep. Ted Deutch, D-Fla., weighed in after Israel barred U.S. Rep. Ilhan Omar, D-Minn., and U.S. Rep. Rashida Tlaib, D-Mich., from visiting.
Deutch said the following on Thursday:
I am extremely disappointed that the Israeli government has chosen not to allow my colleagues to enter Israel.
It is well known that I have strong disagreements with my colleagues' views on Israel. I support a two-state solution and condemn BDS.
I just returned from a week in Israel with 40 of my Democratic colleagues. We visited Israel's border with Lebanon and saw recently discovered Hezbollah terror tunnels and rockets pointed at Israel. At the Syrian border, we were just miles from the threats of ISIS, Iran and Hezbollah fighters that have helped Assad slaughter 600,000 people. And we met with a resident of Southern Israel where Hamas rockets have become a sadly routine part of life.
Our group also visited Ramallah in the West Bank where we met with the Palestinian President and Prime Minister, and had lunch with a group of young Palestinian entrepreneurs. The conversations were honest and pointed.
We met with Israel's Prime Minister as well as his chief rival. Those conversations, too, were honest and pointed. And we engaged with members of the Druze, Ethiopian, and LGBT communities, Israel's settler and anti-occupation movements, and NGO leaders active with projects helping the people of Gaza and the West Bank, Syrians injured in the civil war, and those in need of humanitarian assistance in every corner of the world.
Israel's society is diverse and vibrant, and its challenges are many. Palestinians, too, face difficult challenges. Members of Congress should be able to visit Israel to hear from Israelis with a full range of views just as they should hear from Palestinians with a full range of views.
If members of Congress visit Israel and shut out the voices of those they disagree with, they are making a mistake. And when Israel shuts out members of Congress, they, too, are making a mistake. I regret today׳s decision.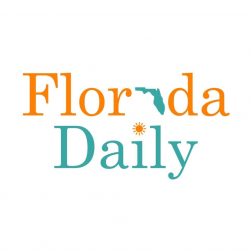 Latest posts by Florida Daily
(see all)