 A Florida congressman has teamed up with a former presidential hopeful to push for more funds for public defenders.
Back in May, U.S. Rep. Ted Deutch, D-Fla., and U.S. Sen. Kamala Harris, D-Calif., brought out the "Ensuring Quality Access to Legal Defense (EQUAL Defense) Act" which, they insist, will "support public defenders in representing defendants unable to afford legal representation on their own."
Deutch's office laid out why he thought the bill was needed when he introduced the proposal.
"As the U.S. Supreme Court held in the landmark case Gideon v. Wainwright, every individual charged with a crime has the right to counsel, and if they cannot afford the legal representation, the state must provide it. However, public defenders today are often overworked and lack sufficient resources. An estimated one in every four people charged with a misdemeanor and facing the possibility of a jail sentence is not represented by a lawyer," Deutch's office noted.
"The EQUAL Defense Act will provide financial support for public defense systems and training programs that aim to improve the delivery of legal services to indigent criminal defendants."
"It is a constitutional right in our country that every American accused of a crime has the right to counsel; unfortunately, that right is being threatened by under-resourced public defender's offices," Deutch said when he introduced the bill. "Every defendant must be afforded the opportunity to a fair trial and due process, regardless of whether they can pay. To ensure that our justice system is fair and works as it should, Congress must step in to help local defender offices who operate under overwhelming caseloads."
"After spending my career around the criminal justice system, I've seen up close how it can fail to ensure that poor defendants receive a fair trial and due process, as guaranteed to all of us in our Constitution," Harris said. "All too often, our public defenders are overworked and lack sufficient resources. This makes public defense unsustainable over the long haul. And the thing that suffers is the integrity of our system of justice, which is supposed to be based on fairness and equality. It's wrong, and it's the opposite of justice. I have introduced the EQUAL Defense Act to give public defenders the tools they need to ensure a more effective criminal justice system and to deliver on Gideon's promise."
The bill has not garnered much momentum since it was introduced. Harris has not reeled in any cosponsors of the bill since bringing it out in May as the bill has lingered before the U.S. Senate Judiciary Committee. Deutch has seen a little more in the House as he reeled in seven cosponsors, including U.S. Rep. Val Demings, D-Fla. The bill was sent to the U.S. House Crime, Terrorism, and Homeland Security Subcommittee at the end of June.
Looking to jump-start their proposal, Deutch and Harris sent a letter to the Senate and House leadership of both parties last week as they called for more funds for public defenders during the coronavirus pandemic. They reeled in ten other signers including U.S. Rep. Jerry Nadler, D-NY, who leads the U.S. House Judiciary Committee, and former presidential contenders U.S. Sen. Cory Booker, D-NJ, and U.S. Sen. Amy Klobuchar, D-Minn.
"As we continue our work to support the American people during the coronavirus pandemic, we write to ask that any future coronavirus stimulus package contain sufficient funding to support federal, state, and local public defense," they wrote. "On March 27, Congress passed the Coronavirus Aid, Relief, and Economic Security (CARES) Act, the third relief package in response to the coronavirus pandemic. The CARES Act offered an additional $3 million for U.S. Attorneys' Offices, as compared to just $1 million for Defender Services. This disparity in emergency funding exacerbates longstanding inequities in the funding and resources available to public defenders—disparities that make it much harder for poor defendants to receive fairness and due process. That is why Senator Kamala D. Harris and Representative Theodore E. Deutch introduced the Ensuring Quality Access to Legal Defense (EQUAL Defense) Act to support public defender systems and to give public defenders the tools they need to ensure a more effective criminal justice system.
"The continued under-resourcing of our public defense systems will have dire consequences if left unaddressed," they continued. "On March 28, the Federal Bureau of Prisons (BOP) reported the first death of an incarcerated individual in federal custody due to coronavirus. The decedent, Patrick Jones, was a 49-year-old African American man who had long-term, pre-existing conditions that the U.S. Centers for Disease Control and Prevention (CDC) list as risk factors for developing severe COVID-19 disease. He was housed in a low-security facility in Oakdale, Louisiana. Since Mr. Jones's death, BOP has reported that four more incarcerated individuals at the same facility have died as a result of coronavirus.
"Our federal, state, and local defenders are working tirelessly to protect our incarcerated population at an exceedingly perilous time. Public defenders are on the front lines—in many cases, continuing to appear in courtrooms across the country—to keep vulnerable defendants out of overcrowded jails, and to advocate for sentencing reductions and compassionate release. It is time for Congress to support public defenders in that work, with the same urgency and dedication that we offer to prosecutors and law enforcement," they wrote in conclusion. "Thank you again for your attention to this matter and your continued work to respond to the ongoing public health emergency."
Reach Kevin Derby at kevin.derby@floridadaily.com.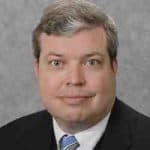 Latest posts by Kevin Derby
(see all)