 With the Democrats soon taking control of the U.S. House, there will be a new chair of the U.S. House Middle East and North Africa Subcommittee–and the favorite to wield the gavel is not happy with President Donald Trump's policies in regard to Saudi Arabia.
On Tuesday, Trump announced that the U.S. will continue to support the Saudi regime even no matter the role played by Saudi Crown Prince Mohammed bin Salman (MBS) in the brutal murder of journalist and Washington Post columnist Jamal Khashoggi. Reports indicate that the Central Intelligence Agency (CIA) has discovered that MBS ordered the murder.
Insisting the Saudis are a key ally against Iran and in the fight against Islamic terrorism, Trump doubled down on his support of MBS.
"The crime against Jamal Khashoggi was a terrible one, and one that our country does not condone. Indeed, we have taken strong action against those already known to have participated in the murder. After great independent research, we now know many details of this horrible crime. We have already sanctioned 17 Saudis known to have been involved in the murder of Mr. Khashoggi, and the disposal of his body," Trump said. "Representatives of Saudi Arabia say that Jamal Khashoggi was an 'enemy of the state"'and a member of the Muslim Brotherhood, but my decision is in no way based on that – this is an unacceptable and horrible crime. King Salman and Crown Prince Mohammad bin Salman vigorously deny any knowledge of the planning or execution of the murder of Mr. Khashoggi. Our intelligence agencies continue to assess all information, but it could very well be that the Crown Prince had knowledge of this tragic event – maybe he did and maybe he didn't!
"That being said, we may never know all of the facts surrounding the murder of Mr. Jamal Khashoggi," Trump added. "In any case, our relationship is with the Kingdom of Saudi Arabia. They have been a great ally in our very important fight against Iran. The United States intends to remain a steadfast partner of Saudi Arabia to ensure the interests of our country, Israel and all other partners in the region. It is our paramount goal to fully eliminate the threat of terrorism throughout the world!
"I understand there are members of Congress who, for political or other reasons, would like to go in a different direction – and they are free to do so. I will consider whatever ideas are presented to me, but only if they are consistent with the absolute security and safety of America. After the United States, Saudi Arabia is the largest oil producing nation in the world. They have worked closely with us and have been very responsive to my requests to keeping oil prices at reasonable levels – so important for the world. As president of the United States I intend to ensure that, in a very dangerous world, America is pursuing its national interests and vigorously contesting countries that wish to do us harm. Very simply it is called America First," Trump concluded.
That did not sit well with U.S. Rep. Ted Deutch, D-Fla., currently the top Democrat on the House Middle East and North Africa Subcommittee and in line to take over. Currently retiring U.S. Rep. Ileana Ros-Lehtinenen, R-Fla., chairs the subcommittee and she has generally worked closely with Deutch including on supporting allies in the region including Israel and Jordan.
Deutch took to Twitter to hit Trump's comments about Saudi Arabia, pointing to CIA reports that MBS ordered the murder.
"Why is it so hard for @POTUS to say he believes the US intel community?" Deutch asked. "Why does he always hedge?  'Maybe he did and maybe he didn't?' Why is he more trusting of the statements from foreign governments than our intel professionals?"
The South Florida congressman put the White House on notice that Democrats will be waiting to examine the matter in the new year.
"The House Subcommittee on the Middle East and North Africa will be under new leadership in January," Deutch noted. "Prepare for a full exploration of these issues."
Kevin Derby can be reached at Kevin.Derby@floridadaily.com.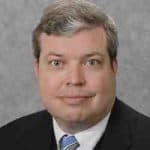 Latest posts by Kevin Derby
(see all)