 A South Florida congressional representative is staying active with the Bipartisan Taskforce for Combating Anti-Semitism in the U.S. House.
Back in 2015, then U.S. Rep. Ileana Ros-Lehtinen, R-Fla., at that time the chairwoman of the U.S. House Middle East and North Africa Subcommittee, and U.S. Rep. Ted Deutch, D-Fla., then the ranking Democrat on the subcommittee, helped bring the group back.
While Ros-Lehtinen retired after the 2018 elections, Deutch has stayed active, moving up to take the gavel on the subcommittee when the Democrats took control of the House after the 2018 election cycles and has remained active with the taskforce.
The task force defines its missions working" to ensure that Congress plays an integral role in condemning antisemitism and spearheading initiatives that promote tolerance worldwide" and as a "forum for educating members on this distinct form of intolerance and to engage with the administration, foreign leaders, and civil society organizations to share best practices and collaborate on solutions to rebuff this systemic problem." The task force also focuses on "Holocaust remembrance in concert with exploring innovative ways to teach tolerance and confront hate."
Deutch will join U.S. Reps. Brian Fitzpatrick, R-Penn., Kay Granger, R-Texas, Ted Lieu, D-Calif., Grace Meng, D-NY, Chris Smith, R-NJ, Marc Veasy, D-Texas, and Randy Weber, R-Texas, in leading the task force as co-chairs.
They released a joint statement this week.
"Jewish communities here at home and around the world are under attack, whether in the form of vandalism, physical violence, or online harassment. Even today, we recognize and are constantly reminded that antisemitism is not a thing of the past. Indeed, 76 years after the end of World War II, there are still those who deny and attempt to rewrite the history of the Holocaust which took the lives of 6 million Jews," the co-chairs said.
"Congress and the federal government must play a role in protecting this community and addressing the rise in antisemitic incidents domestically and globally. We stand ready to work with President Biden to combat antisemitism. We encourage the swift nomination of an Ambassador-at-Large to Monitor and Combat Anti-Semitism, in accordance with Task Force-endorsed legislation which elevated the position to ambassador introduced by Rep Christopher Smith and Rep Brad Schneider and enacted last Congress, and to adopt the International Holocaust Remembrance Alliance definition of antisemitism," they continued.
"As co-chairs of this caucus, we are committed to strengthening our government's response to antisemitism and ensuring the memory of the Holocaust is never forgotten," they concluded.
Deutch was first elected to Congress in a special election back in 2010. He represents parts of Broward and Palm Beach Counties.
Reach Kevin Derby at kevin.derby@floridadaily.com.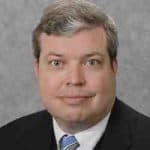 Latest posts by Kevin Derby
(see all)