A prominent Democrat from the Sunshine State is taking aim at U.S. Sen. Bernie Sanders', I-Vt.,  comments about the American Israel Public Affairs Committee (AIPAC).
Sanders, the favorite to win the Democratic presidential nomination, tore into AIPAC this week, insisting he will not attend AIPAC's conference next week.
"The Israeli people have the right to live in peace and security. So do the Palestinian people. I remain concerned about the platform AIPAC provides for leaders who express bigotry and oppose basic Palestinian rights. For that reason I will not attend their conference," Sanders insisted on Sunday.
"As president, I will support the rights of both Israelis and Palestinians and do everything possible to bring peace and security to the region," Sanders added.
This prompted U.S. Rep. Ted Deutch, D-Fla., to respond on Monday. Deutch is the chairman of the U.S. House Middle East and North Africa Subcommittee and has broken with his party on Middle East policy before, including opposing then President Barack Obama's nuclear deal with Iran.
"I saw Senator Sanders' statements this morning about Israel and next week's AIPAC conference," Deutch said. "Israelis and Palestinians do have the right to live in peace and security. The rocket attacks from Palestinian Islamic Jihad against Israel threaten the security of innocent Israelis and Palestinians. I strongly condemn these ongoing attacks.
"I'll be at AIPAC Policy Conference. I'll use that platform to talk about bipartisan support for a strong US-Israel relationship, bipartisan support for a two-state solution, and my bill that passed the House unanimously – a bill that strengthens the security of Israelis and Palestinians by putting into statute the Israeli security assistance negotiated by President Obama and by eliminating roadblocks to Palestinian humanitarian assistance," Deutch added.
"Thousands of the participants will be proud Democrats like me who strongly support Israel and also reject bigotry in all forms, and progressive Democrats like me who know you can care deeply about Israel and a brighter future for Palestinians while advocating for two states living side-by-side in peace and security as a result of direct negotiations between Israelis and Palestinians," Deutch continued.
"I will continue to strongly support Israel's security in the face of ongoing attacks and other serious threats," Deutch said in conclusion. "And unlike Senator Sanders, I look forward to sharing my views with the pro-Israel Democrats, Republicans, and Independents who will be gathering in Washington next week."
Reach Kevin Derby at kevin.derby@floridadaily.com.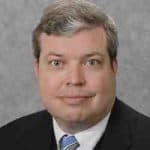 Latest posts by Kevin Derby
(see all)