A member of the Florida delegation is pairing up with a Pennsylvania congressman to ask congressional leadership to add more fraud protections for seniors suffering from Alzheimer's and dementia in the next coronavirus stimulus package.
U.S. Rep. Ted Deutch, D-Fla., teamed up with U.S. Rep. Guy Reschenthaler, R-Penn., in reaching out to congressional leadership on the matter.
"Scammers often target vulnerable seniors to intentionally confuse them into giving up sensitive information like bank accounts and social security numbers. However, seniors living with Alzheimer's and dementia are at greater risk of falling prey to these cleverly disguised fraud schemes. Their condition also makes it more difficult for them to communicate the crimes to law enforcement or to seek life-saving assistance from first responders," Deutch's office noted.
Deutch and Reschenthaler are calling for "language to require the U.S. Department of Justice to develop best practices for assisting professionals – law enforcement, firefighters, emergency personnel, social workers, court officials, and medical professionals – who encounter and support people living with Alzheimer's and other dementia" and insisted "with an aging population and a virus that targets elderly people, having best practices will help first responders and other professionals effectively interact with people living with Alzheimer's and dementia targeted by fraud and in need." Reschenthaler is behind the "Elder Justice Improvement Act," a bill enacting those ideas.
On Tuesday, the congressmen weighed in on why they though their efforts were needed.
"Scammers are taking advantage of fear and confusion during this public health crisis to trick people into giving up sensitive information. For the five million seniors living with Alzheimer's and dementia who are particularly vulnerable to the coronavirus, the risks are even greater," said Deutch. "That's why Congressman Reschenthaler and I are urging congressional leaders to include important fraud protections for our loved ones living with Alzheimer's and dementia in the next stimulus plan."
"I'm proud to introduce the Elder Justice Improvement Act so we can better protect our nation's seniors with Alzheimer's from predatory scams and elder abuse," said Reschenthaler. "The growing number of seniors suffering from dementia in our country are more vulnerable to elder abuse, including financial exploitation. This legislation will create and update tools for caregivers and law enforcement personnel to better combat elder abuse. I hope my colleagues will join me in better protecting our seniors."
The congressman's efforts have the support of the Alzheimer's Association and the Elder Justice Coalition.
Reach Kevin Derby at kevin.derby@floridadaily.com.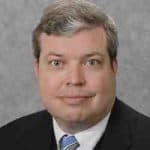 Latest posts by Kevin Derby
(see all)