U.S. Rep. Ted Deutch, D-Fla., is increasingly focused on stopping the publication of blueprints to create 3-D printed guns.
Deutch paired up with U.S. Rep. David Cicilline, D-RI, and potential presidential candidate U.S. Rep. Seth Moulton, D-Mass., on Tuesday to unveil the "Untraceable Firearms Act" which bans 3-D printed guns and other guns that can be made at home. As justification for his proposal, Deutch pointed to the U.S. State Department's settlement with Defense Distributed which has published blueprints to create 3-D printed guns.
"With this settlement, anyone with an internet connection will have access to designs to make untraceable, fully functional firearms at home, and that's not acceptable to me," said Deutch who represents Parkland, the scene of a school shooting earlier this year. "Metal detectors at schools and airports won't matter if people are able to sneak guns past check points. We can't delay; If bolstering security is something Democrats and Republicans can agree on, then the House Republican leadership must call the House back into session to urgently address this issue."
Last week, Deutch rounded up more more than three dozen House Democrats urging U.S. Rep. Bob Goodlatte, R-Va., the chairman of the U.S. House Judiciary Committee, and U.S. Rep. Ed Royce, R-Calif., the chairman of the U.S. House Foreign Affairs Committee, to hold hearings on the issue.
"We shouldn't have to wait for someone to kill someone in a House office building after sneaking past security with a plastic 3-D printed gun to do something to stop this," Deutch and his colleagues wrote. "And we can't let another day go by allowing the paralysis and dysfunction of Congress to prevent us from making our communities safe.The time to act was decades ago, but we failed. Let's do something now."
Deutch is not the only Florida Democrat focused on the issue with U.S. Sen. Bill Nelson, D-Fla., bringing out similar legislation in the Senate. U.S. Rep. Alcee Hastings, D-Fla., called on Florida Attorney General Pam Bondi to get involved on the matter.
Kevin Derby can be reached at Kevin.Derby@floridadaily.com.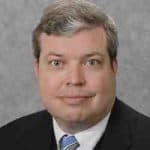 Latest posts by Kevin Derby
(see all)